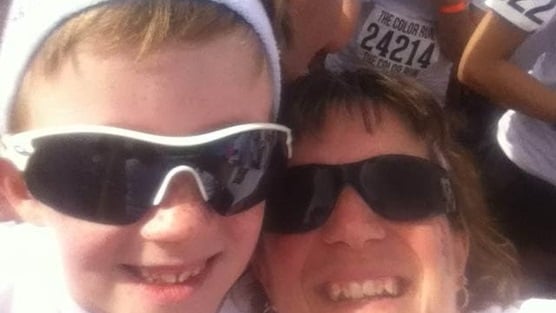 She is half way there, but with your support she could save her son.
There is nothing worse than seeing your child in pain.
Actually there is. Knowing they could have treatment but not being able to have access to it.
That is the reality for Kate Turner. Her 8-year-old son, Joshua, has a rare disease called Arteriovenous malformation. Because of the disease, he may need to have his foot amputated.
However, there is a solution. Joshua needs to have specialist interstate treatment, available in Melbourne. Unfortunately, the treatment isn't available in Adelaide where they live and they are unable to afford the trips to Melbourne for treatment.
So Kate went through the normal procedures and requested access to the SA government's financial aid service, Patient Assistance Transport Scheme (PATS). And was rejected.
"They're saying travelling to Melbourne for the only treatment that could save my son's foot is 'seeking a second opinion'. It means they won't allow us into the patient transport access scheme, the only way we're going to be able to afford to get him to the hospital treatment every three months," Kate wrote on Change.com.
She continued, "I just can't understand it. Amputating my 8 year old son's foot is unacceptable to us. It's a last resort. Specialists are saying they can save it, just the doctors in Adelaide don't offer the treatment. It's as if they see saving my son's foot is a luxury. For lots of other conditions patients are given support to travel and get the treatment they need. Our problem is that we can't afford all this interstate travel without this support – we desperately need access to the scheme if we're going to save Joshua's foot."