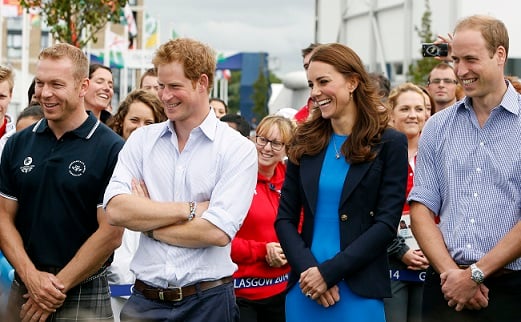 Another opportunity for Kate to prove she isn't pregnant.
Yesterday, Kate, Will and Harry spent another day at the Commonwealth Games. And Kate made sure to say yes to a 3-tin game when asked (to further squash the bets that she is pregnant) – despite wearing a blue dress and wedges.
For anyone interested in playing at home…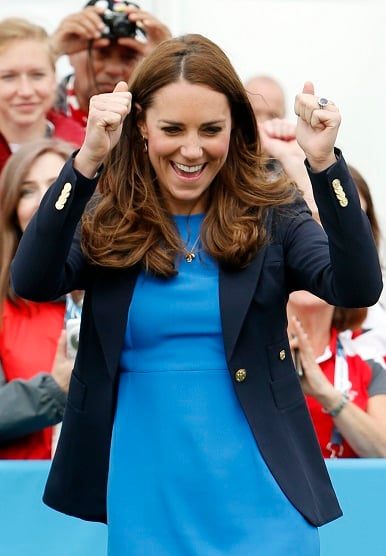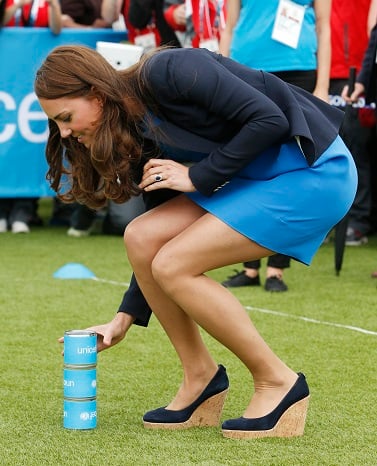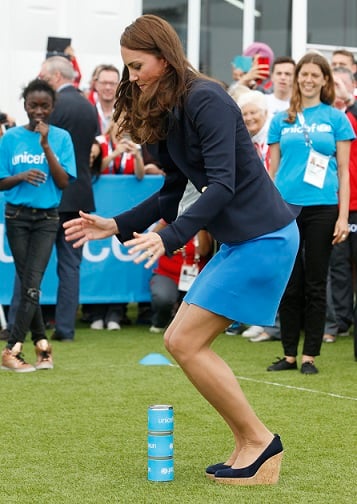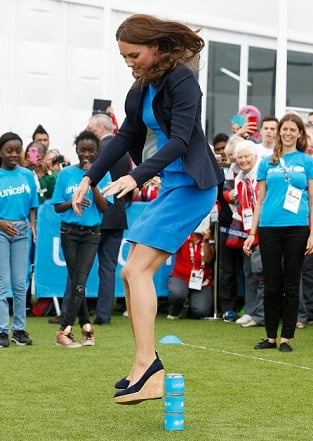 Other things the royals got up to was meeting runner Usain Bolt, touring the Olympians' village, visiting several sporting charities, Will played video games with the Welsh women's hockey team, Will and Harry competed over a game of footy, Harry boxed with an athlete and Kate turned multiple servicemen's heads as she, Will and Harry watched the athletics.
Kate also told former world and Commonwealth champion swimmer James Hickman that Prince George loves swimming.
"She was at the swimming last night, so I was just interested to know if she had taken George swimming. She said he loves the water and he grabs things to splash with. So, maybe he could be the next royal to take part in the Olympics, and if he was in swimming that would be incredible."
It was revealed last week that Prince George goes swimming once a week with Kate at the the historic pool at Buckingham Palace.
While at the Games, Prince Harry outdid the Queen's photo bomb earlier this week, by doing this:
And this was the Queens effort: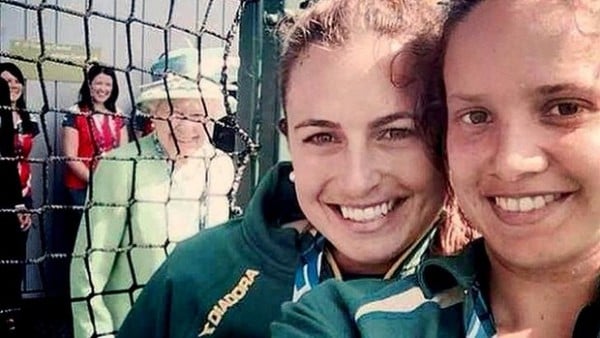 CLICK THROUGH the gallery to see the royals day at the Games, and Kate proving she is no mere mortal by doing any number of things in heels...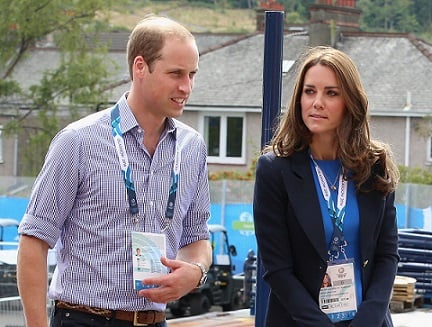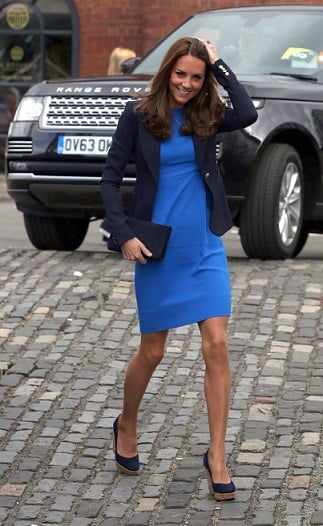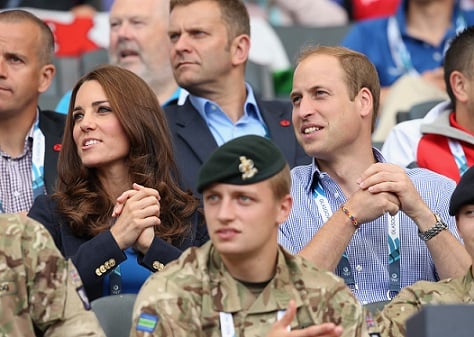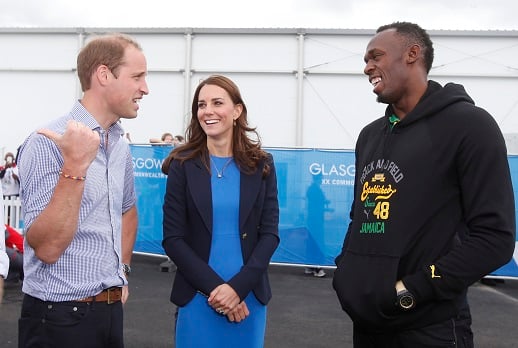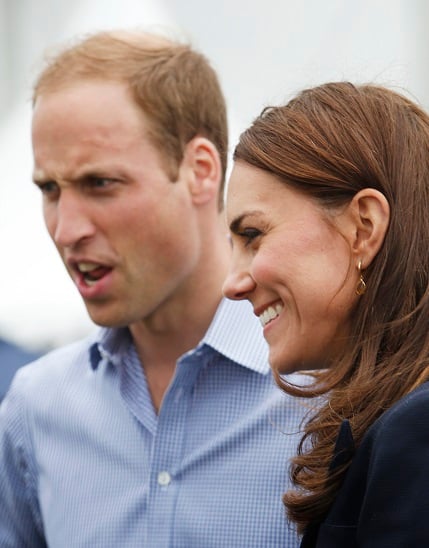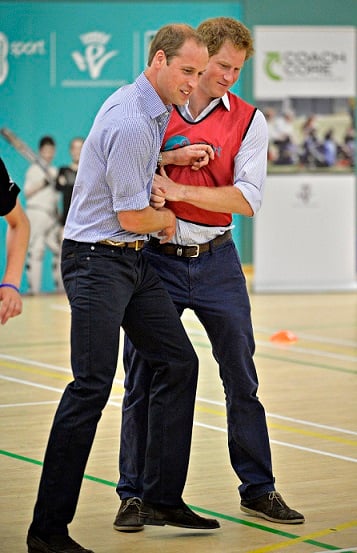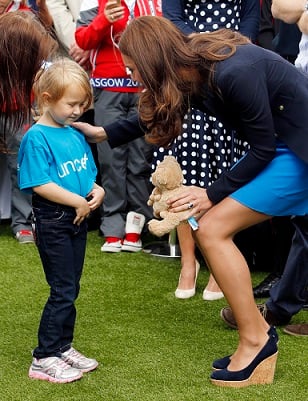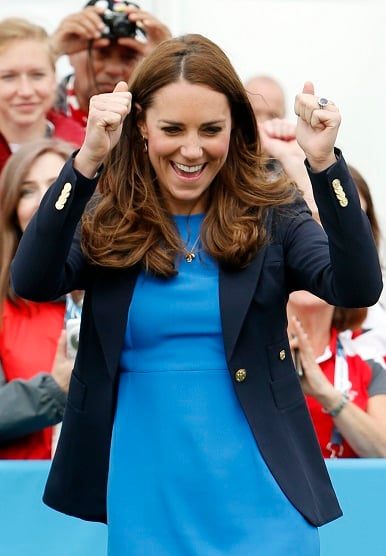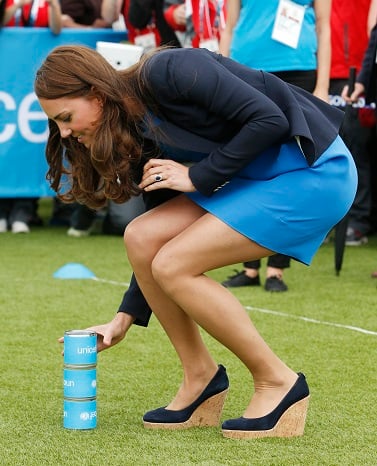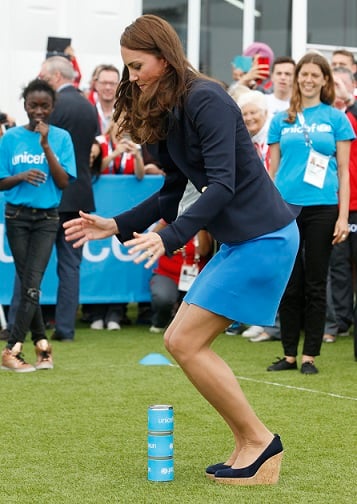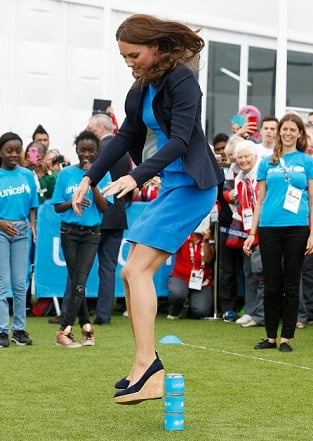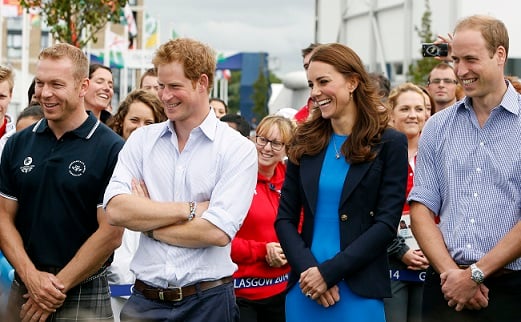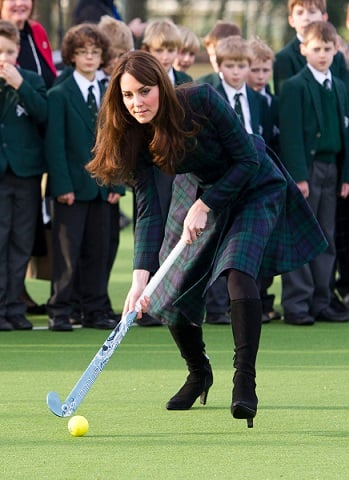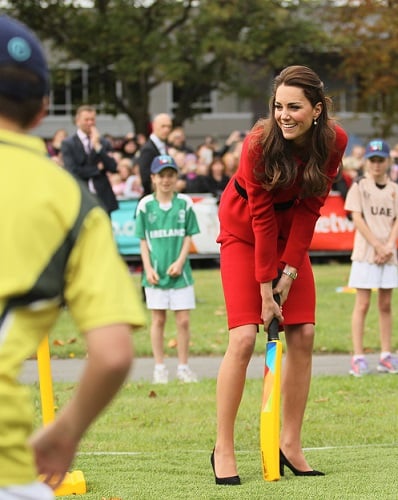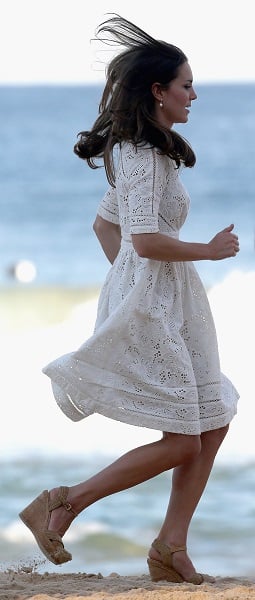 Want more? Try:
Forget the Aussies' gift for George, everyone is trying to see Kate's belly.
Look out Kate, another Royal might knock you off the fashion pedestal…