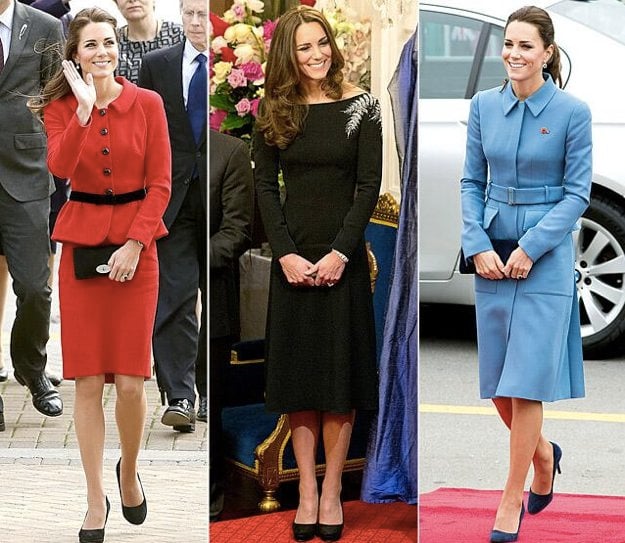 Looks like Kate's bum now has its own babysitter. To make sure it remains hidden from the world's view.
By now, everyone has seen Kate Middleton's royal bottom thanks to the paparazzi who sold the a photo of it to a German magazine.
As she stepped out of the helicopter in the Blue Mountains (during April Australian/New Zealand Royal Tour), the rotor blades whipped up Kate's skirt which revealed her bum. And the fact that Kate loves g-strings.
Buckingham Palace have taken steps to make sure that Kate's bum never makes an appearance again. And no…they didn't go out and buy Mark & Spencer granny undies. Instead they did what all of us thought was necessary.
Hired a bum minder.
Yes, someone will now officially have the title of "Duchess Catherine's bum babysitter" on the CV. With duties like "avoiding Marilyn Monroe-esque moments".
According to the Daily Star newspaper, the female minder will accompany the Duchess on all of her trips to keep an eye out for any upskirting antics from the press.
On other Kate bum news, the paparazzi (who is actually Diane Morel, a 47-year-old Blue Mountains travel agent) who took the photo has revealed that she nearly deleted the famous pic.
"It wasn't until I got home and I popped my camera card into the computer that I realised what I had captured," Morel told Sydney's The Daily Telegraph. She added, "Kate and William spent so much time speaking to the victims of the bushfires that I decided I would donate any money raised from the sale of the photo to the Blue Mountains Bushfire Mayoral Relief Fund."  
For all of Kate's best looks during the tour, CLICK THROUGH the gallery: