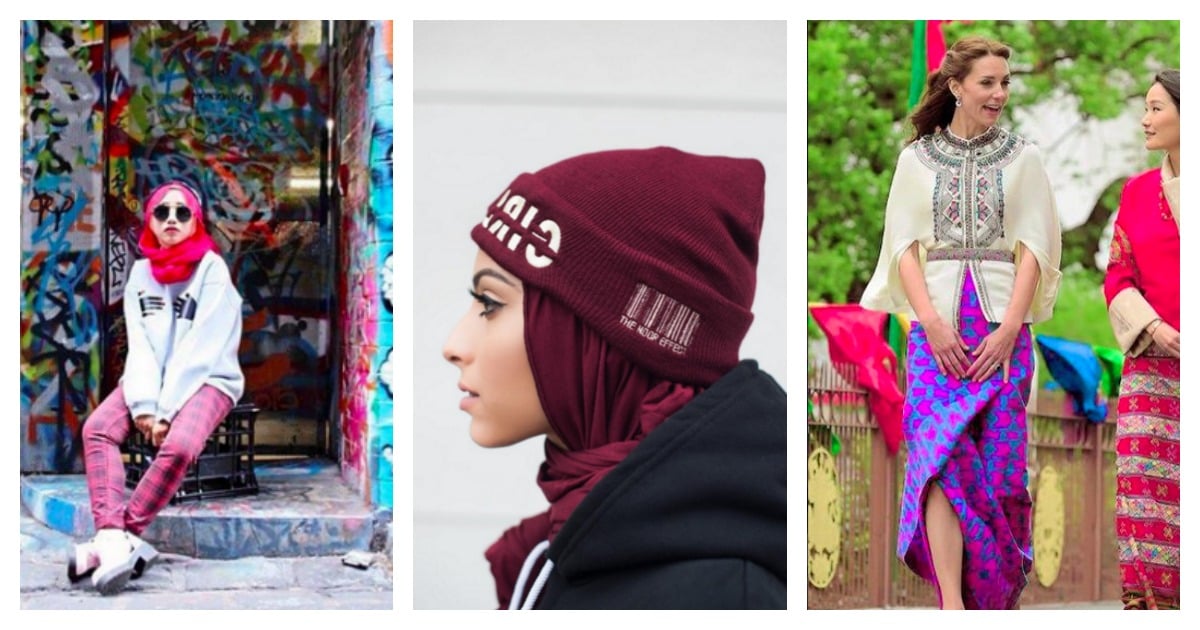 When it became apparent that Kate Middleton was to be the future Queen of England, her fashion became the obsession of women worldwide.
She seemed born to be a royal fashion icon: trim figure, pretty face, amazing hair (oh, that hair), and a sense of style that was glamorous, but modest. She showed off her figure without flaunting her boobs or butt – and at a time where pubic-grazing hipster jeans and push-up bras were the look du jour, this was revolutionary.
Since then, Kate has stepped up as the unofficial representative for ladylike dressing.
Her recent tour of India had eyeballs glued to her globally, as we all wondered what she would step out in next. Following in her footsteps have been other modest-dressing mavens like Amal Clooney, Lorde, and Taylor Swift; all proving that sexy and stylish doesn't have to mean showing off.
But out of the bright lights of celebrity life, a very different spotlight is being shone on modest dressing by those women for whom it is not a sartorial decisions, but a religious one.
For the Muslim woman, finding fashion that was modest, yet modern, has been something of an uphill struggle.
Thankfully, recent years have seen a slow and steady movement in mainstream fashion towards modest dressing, with everyone from local designers to global brands, and high end labels to street fashion begin to cater for the Muslim audience.
It is a massive market that has been calling out for covered-up clothing for years, and finally that call is being answered. If fashion was all about taking your clothes off, it now it seems about putting them back on.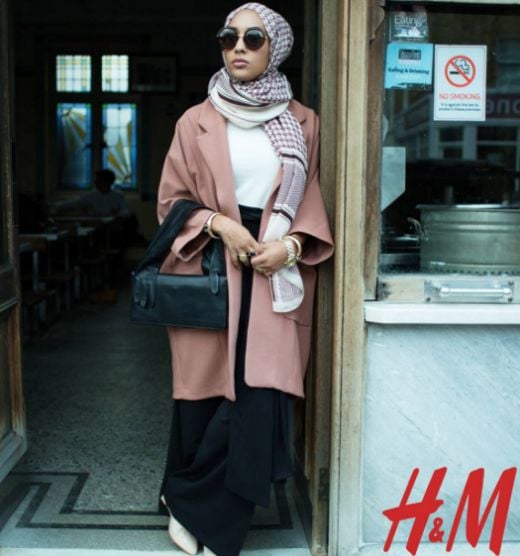 There are around 1.6 billion Muslims in the world.
It's the second largest religion on the planet, with some Islamic regions like Qatar and Saudi Arabia boasting the richest people in the world. And yet it is only recently that the fashion industry has begun to reach out to this lucrative market.
Lucrative, actually, is an understatement: the global Muslim clothing market was worth $379 billion in 2013, and represented 11.9% of all fashion expenditure.
And yet, for female Muslims around the world, their shopping avenues have remained remarkably limited. Until recently, there were little to no online modest fashion options, and certainly nothing on the same scale as ASOS or Netaporter.
Alya Mooro is an Egyptian-born, London-based journalist and fashion graduate. Writing for Refinery 29, she is confounded by the lag of Muslim-inspired fashion options.
"You'd think that Muslim women somehow just started focusing on their sartorial choices," notes Alya, "considering leading designers and international brands have only very recently recognized the significance of this crucial consumer group."
Indeed, it seems strange that for such an enormous demographic - many of whom significantly contribute to the luxury market - are only just starting to catch the eye of commercial fashion houses and designers.
In the 2015-2016 State of the Global Islamic Economy Report, Muslim consumers spend an estimated $230 billion on clothing, a figure that's estimated to reach $327 billion by 2019.
...That's more than the current clothing markets of Germany, India, and the UK, combined.
The ABC News explores the unique style of Muslim fashion emerging in Australia. (Post continues after video)

It's not to say there are no options at all from big-name labels. Dolce & Gabbana released an 'abaya collection', Marks & Spencer is stocking burkinis, and Uniqlo is putting out a range of hijabs and modest clothing. Other big names such as DKNY, Mango, and Oscar de la Renta have put out one off collections for the Muslim market.
But there is still a gap in the market: larger, cheaper websites like ASOS that are able to offer low-price, on-trend, modest options that cater to the younger Muslim online shoppers.
The teen and young adult female Muslim market would struggle to find options in the existing fashion sites.  23-year-old London girl Nafisa Bakkar says she searched for years.
"I'd go on Asos to buy an maxi skirt or a dress," she says, "but it would have a slit in it, it would be half see-through, or it would be short and the front long at the back."
So, seeing a gap in the market, Nafisa and her sister Selina decided to team up and create their own fashion website,
Amaliah
.
The Bakkar sisters welcome all shoppers of Amaliah into an online Muslim community, a safe space for discussion and support for those who may struggle with more than just their fashion choices.
"Amaliah is also about fundamentally having a place for a community. It's not that there isn't choice out there for a Muslim woman," reads the website.
"It's that when you look at mainstream fashion sites and look at how models are styled, it can give the idea that we just don't fit in or belong. A lot of what Amaliah is about is having a platform which really identifies with the core of being a Muslim woman, almost feeling 'at home' when you're on our site."  
Across the pond to the US, and the grass-roots Muslim fashion scene is also beginning to shine.
So much so, actually, that a new word can been coined - 'Mipsterz', short for 'Muslim Hipsters'. They are the young, cool, and fashion-forward; reinventing what it is to dress as a Muslim youth.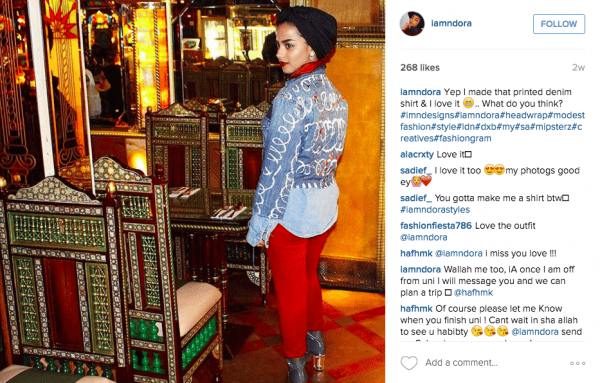 Instagram celebrity Noor Tagouri is the queen of the Mispterz.
The 21-year-old has shot to fame after her goal to be the first female news anchor to wear a hijab on American television became a viral movement, even scoring its own hashtag: #LetNoorShine.
Her wardrobe strikes a chord somewhere between Rihanna and Beyonce, with her hijab often worn in quirky and cute ways. Young, modern, and fashion-obsessed, Noor is one of the faces of emerging modest fashion.
Closer to home, three Australian designers have set their sights on the Muslim fashion market, submitting their collections to the recent Indonesian International Islamic Fashion festival.
Hanadi Chehab, Amalina Aman, and Eisha Saleh have crafted beautiful and modest clothing ranges that they hope will inject some local flavour into the fashion festival. Indonesia has the largest Muslim population in the world, and is becoming a hub for up-and-coming designers.
"We've got great skills in this country to produce clothing," says designer Eisha Saleh, from Chester Hill.
"It's a growing market and I think everybody wants a piece of it," she says.
Everyone DOES want a piece of it, proven by the growing number of non-Muslim designers dedicating their designs to modest dressing.
New York designer Chelsea Goldman, of label CF Goldman (stocked at high-end boutique Opening Ceremony in Manhattan) has made a conscious move to make her new collections more modest.
"I'm not like 'ok, I'm creating modest fashion.' I think it's personally what I find attractive," says Chelsea. "I think there's a quietness in it, which is interesting."
After surviving the early 2000's, in which hipster jeans, flimsy camisoles, and miniskirts reigned supreme, it's possible that the non-Muslim female community is just as fed up as their Muslim counterparts with skimpy clothing.
We are ready to cover up.
Midi skirts, ankle-grazing culottes, and slimline dresses are replacing the sliced and diced fashion of previous years, where flashing belly, legs, boobs, side boobs - side butt! - was quickly becoming the norm.
The aforementioned style queen (and actual future Queen) Kate Middleton continues to inspire, leading a recent article from fashion website Popsugar dedicated to modest dressing.
"...we thought we'd switch gears for a moment and talk about the ladies who actually like to cover up. The ones who dress modestly on both the red carpet and in their everyday lives, proving that it doesn't take a crop top to make you sexy — sometimes, all you need is crew-neck dress and an unmatched amount of confidence to turn heads."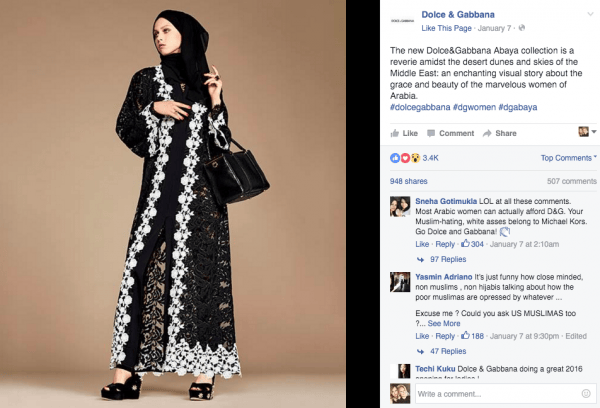 Muslim, Middleton, or otherwise; the desire for modest clothing is clearly a burgeoning space in the fashion industry.
Whilst it seems crazy that for Muslim women it has taken this long to be catered do as a fashion audience, the new faces of the modest fashion scene are inspiring a whole new wave of modest dressing designs. And the rest of the world seems to be following suit.
Once upon a time, it was revolutionary to take your clothes off. Like Jean Shrimpton and her 1960's minidress, shedding clothes meant shedding the trappings of what it was to be a 'lady': repressed, owned, with ridiculous standards of perfection.
But in 2016, it is revolutionary to put your clothes back on. Women don't want, or need, to be under constant scrutiny by the male gaze. Modest dressing demands a personal privacy that seems to be under attack in the modern world.
Modest dressing is infiltrating the world of fashion, and we for one are cheering.