In the months after he split from his wife, Today host Karl Stefanovic has been a big seller for gossip magazines as they speculate on his private life.
But after yet another incorrect article yesterday claimed Stefanovic was leaving Nine, the father-of-three and award winning journalist has hit back.
From headlines like "Karl and Sam: yes it's true" to claims he was "captivated" by the "dazzling wit" of a food blogger, Stefanovic has been fodder for the gossip mags since he and his wife split in September.
But he has had enough of the speculation and the constant pressure on his former wife Cassandra Thorburn and their three children, so he has instructed the Nine Network to hire a defamation lawyer to stop the rumours.
Channel Nine says that the "fictitious and damaging articles" that have been published about Stefanovic's private life in magazines have been hurtful and false.
In one story published yesterday New Idea magazine claimed that Stefanovic had quit his job at Today and would be moving to the United States, something quickly rubbished by Nine who said, "Karl is definitely on Today in 2017, alongside the team who have had such a successful year in 2016."
Other reports have insinuated he is in a relationship with various women including Delta Goodrem, while he has become a focus for paparazzi keen to catch a glimpse of the journalist alongside a female – any female – with whom they can link him.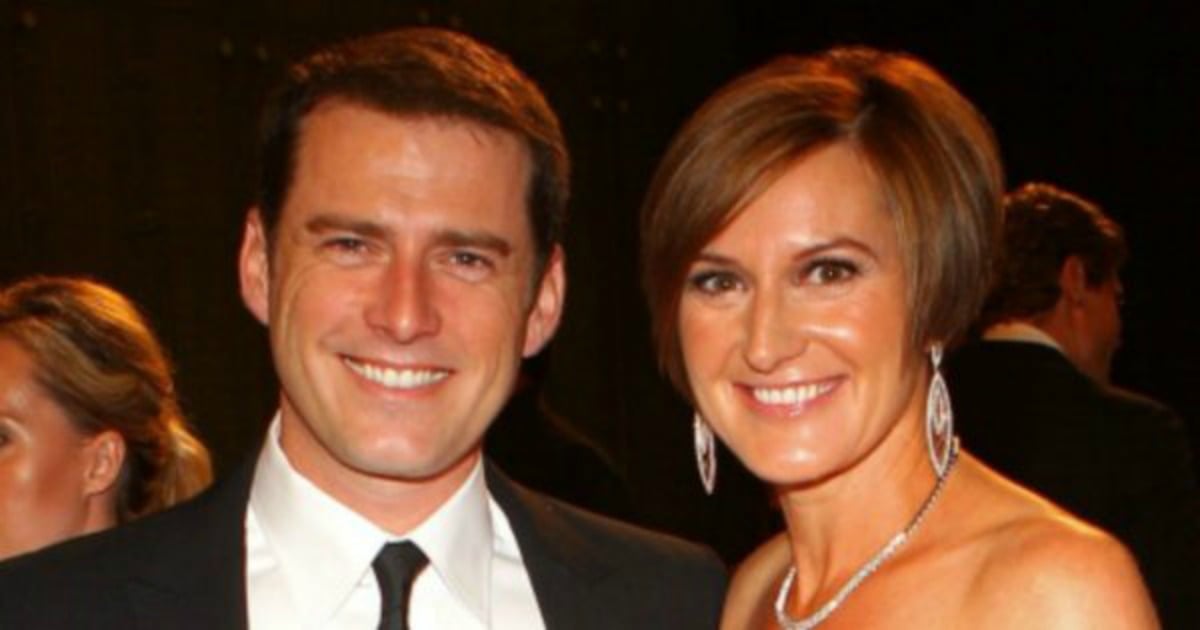 Nine's director of News and Current Affairs Darren Wick said the ongoing gossip articles "are without any foundation of fact."
"At best, this is lazy and reckless reporting. At worst, there is a case that this campaign is designed to damage not only his reputation but our business as well and we no longer intend to tolerate these lies.
"Nine has instructed Mark O'Brien, one of Australia's most experienced media and defamation lawyers, to act on Karl and Nine's behalf in this matter and take the necessary steps to defend his reputation against the endless fabrications" Mr Wick said.
Last week, Stefanovic went off air at the end of the official ratings year breaking until he returns over summer, a move that had the magazines frothing at the bit as to whether he had been forced off air or whether he had "fallen for" someone.
"Previously what we've done with Karl is that he has often shot 60 Minutes stories over the summer,"  Mr Wick said earlier this month.
"We don't want him doing that this year — just have a break. What he's working through with his family ... he needs to have a break and just rest and spend time with his family."
His co-host Lisa Wilkinson, who too will break for a few weeks over summer, spoke out about the rumours surrounding Karl on No Filter saying she was "disgusted" with some sections of the media.
"There's a lot of rubbish out there at the moment, a lot of lies," Wilkinson told Mia Freedman.
"I am disgusted with some sections of the media at the moment."
"It's been really interesting, looking at weekly women's magazines and seeing the way they operate in 2016, and seeing some of the online sites, and the complete lies they are happy to write," she said.
She said that her anger knows "no bounds" and that the writers and editors go ahead with their unfounded gossip "without any regard to the fact there's human beings involved here, and there's children involved."
"My growing disgust for the people in charge of those magazines and those websites right now makes me so angry."