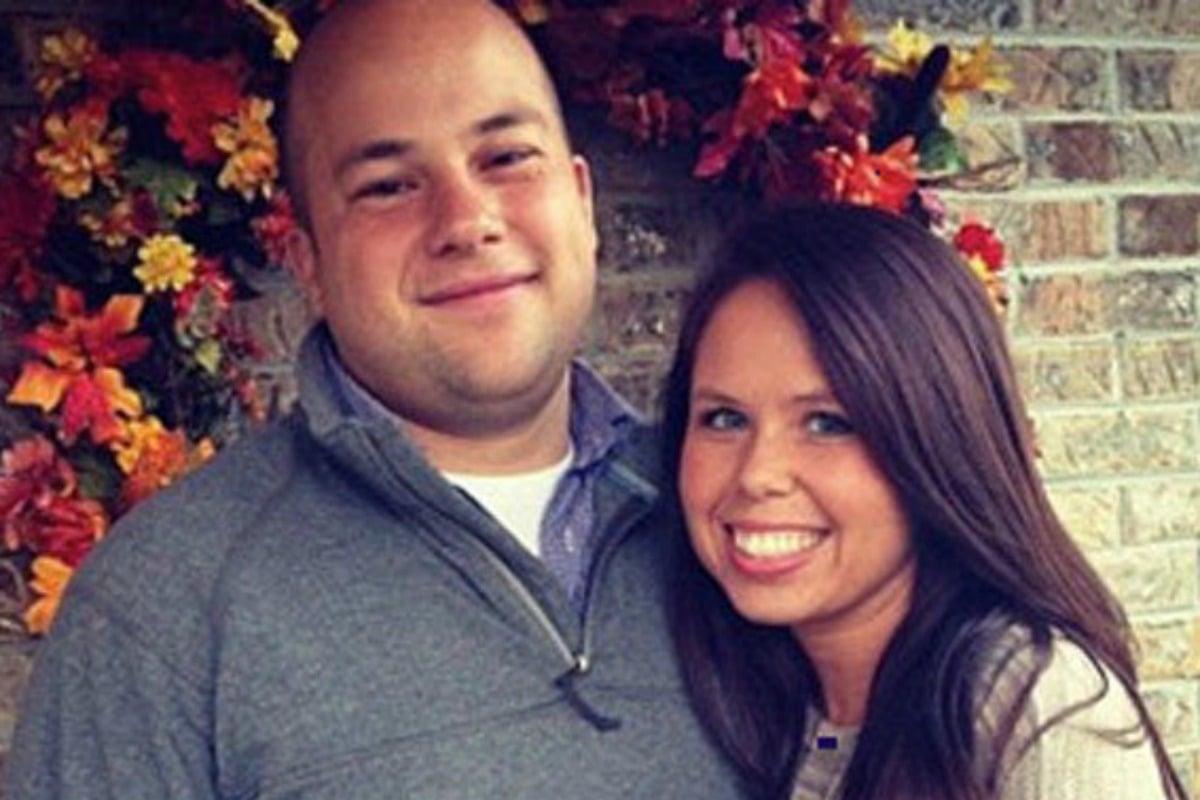 When Tennessee man Justin McCarter welcomed a pair of troubled brothers on the high school football team he coached into his home in July 2014, he couldn't have predicted the devastating effect it would have on his family and his marriage.
Right under his nose, his wife carried out an illegal, secret affair with the teen he coached. But an explicit photo posted by the boy would later see her entire life unravel.
***
With permission from their single mother, the 14-year-old South-Doyle High School student and his older brother moved into the home of Justin McCarter and his wife Kelsey. The boys were having "domestic issues" and moving in with the school's assistant football coach was seen as a way to provide stability for their schooling, the Knoxville Sentinel Times reports.
Months after they moved into the Knoxville home, Kelsey, who was then in her mid-twenties, began having illegal sexual contact with the younger boy from February 2015. She claims their sexual relationship was entirely consensual. He has called it "sexual abuse".
Regardless of her claims of consent, in the state of Tennessee, the age of consent is 18, making Kelsey the perpetrator of statutory rape.
According to court documents, in August 2015 Justin asked the boys to leave his home. He denies, however, knowing anything of his wife's infidelity.
Kesley continued to have illegal sex with the teen while he was back home with his mother and convinced her husband to allow him to move back into their house two months later.
Then, in January 2016, her husband's world as he knew it came crashing down when the teen, then 16, told Justin of the affair he'd been having with his wife. The teen had photographic evidence and allegedly used it to blackmail his coach.
The case is reminiscent of Mary Kay Letourneau, who told Sunday Night she should never have gone to prison for raping her 12-year-old student Vili Fualaau. Post continues after. 
After a few weeks of Justin trying to manage the situation, the boy posted a nude photo of Kelsey to social media, making the affair public. Justin was forced to go to the principal of the school to alert him of what had happened. Child Protective Services and police were called to investigate. Justin resigned from his position as assistant coach.