Johnny Weir might be out of medal contention but his outfits are definitely gold medal material.
The reason everyone is talking about the former ice skater and now NBC commentator is his eye-catching ensembles and fab-u-lous dress sense.
He is basically the Bryan Boy of the Sochi Winter Olympics.
Chanel blazers, Moi-Mème-Mottle blouses, Rick Owens' shoes. We want his entire his wardrobe. Heck, he even makes that blue truck look stylish.
Even his bestie, teddy bear Ping Chan is looking more stylish than we are right now.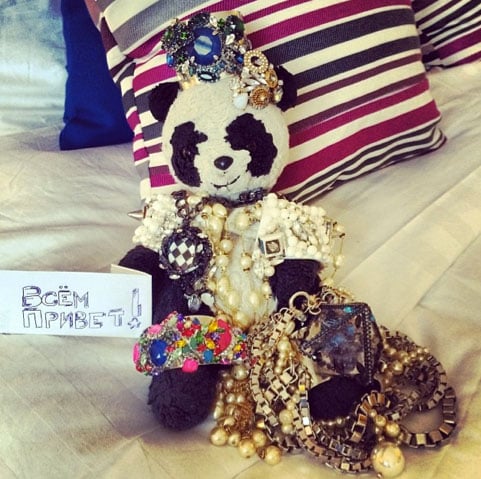 The American Figure Skater/ fashion GURU won bronze in the 2008 Olympics. After he announced his retirement from figure skating in 2013 he then went on to be a figure skating analyst for NBC.
Outrageously fashionable. Weir is 100 percent awesome.
Check out more of his AMAZING outfits below:
Take a sneak peek at Zoe Foster Blake's new skincare line.
Drumroll please….
VOILA!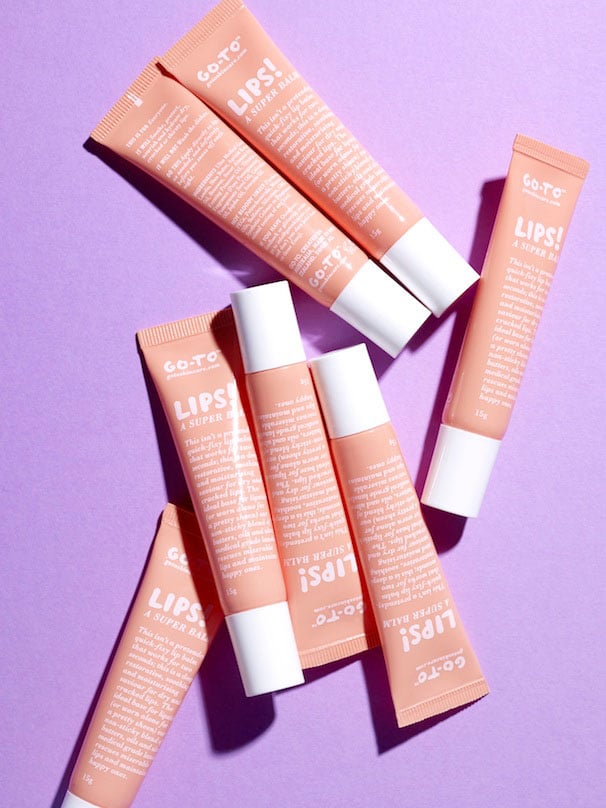 Zoe's skincare line is called Go-To, and will be available from April 1. Read Zoe's post on it here.
Hunter Gumboots hit the runway, and we couldn't be happier.
Gumboots! On a runway! Take a look at Hunter's first ever Fashion Week show, and tell us, which is your favourite pair?
Will Kendall Jenner get a Vogue cover before Kim Kardashian?
Kendall Jenner has been all over the runways at both New York and London Fashion Weeks, and Vogue uploaded a bunch of pictures to their Instagram account of the 18-year-old.
And apparently Kim Kardashian has been campaigning hard to get a Vogue cover for years now. So, naturally what everyone wants to know is who will be first to land a U.S. Vogue cover: Kim Kardashian or Kendall Jenner?
The kwuestion (see what I did there?) on everyone's lips has even made it to betting circles. British online betting platform Paddy Power is letting people bet on it. At present the odds are in Kardashian's favour at 2/1. We're putting our money on slim to none for either of the sisters.
A strapless D+ cup bra that actually stays up?
Seems legit…?
Now trending: Star Wars?
What the what what?
We thought it a little odd that fashion label Rodarte (you may remember their Aboriginal inspired prints from last season) were inspired by Star Wars for their Autumn Winter 2014 collection. The sisters send models down the catwalk in floaty gowns featuring prints of Luke Skywalker, C-3PO and R2-D2.
But if that wasn't strange enough Preen also had the force with them this season, covering their silk devore dresses with images of Darth Vader. We're baffled.
Blanket dressing is a thing. A delicious (but expensive) thing.
Last week we brought you the news that Mary Kate & Ashley Olsen sent snuggie-type coats down the runway for The Row's A/W fashion show, but they are not the only ones who got the 'blanky' style memo this season.
Cara Delevingne walked the runway for Burberry and the show-stopping piece was a monogrammed blanket poncho. We loved it, until we saw the $1,395 price tag. Hmm. maybe we could DIY a couch throw or something….
You may have missed:
Both the Elle Style Awards and the Brit Awards were held this week, and if you caught it, I think you'll agree it made for some interesting fashion choices. If you missed it take a look below and tell us what you think in the comments below:
Brits:
In other news: Esprit has partnered with the Australian National Committee for UN Women to launch a collection in support of International Women's Day, March 8, 2014. The range will be available from February 27 to March 16 in Esprit retail stores and online at www.esprit.com.au with donations from every item purchased going towards lifting women and girls out of poverty. Well played Esprit.
What's on your radar this week? Is the steamy/rainy weather messing with anyone's else wardrobe plans…and hair? 
For more beauty and style news like Mamamia Style on Facebook: