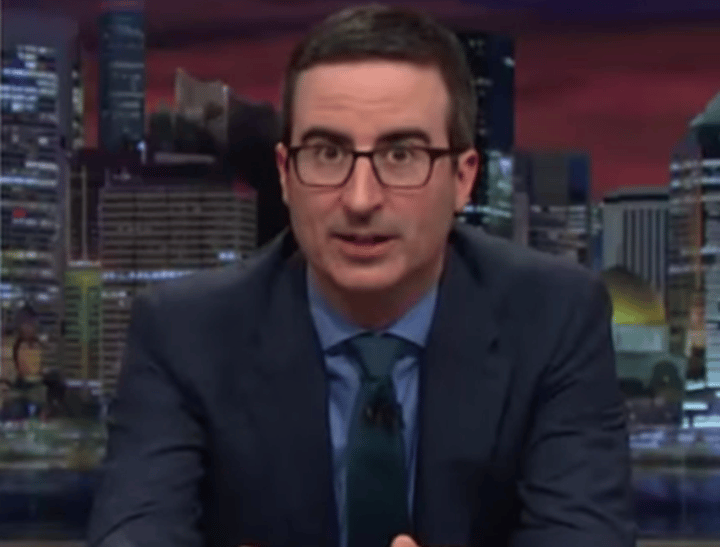 As usual, John Oliver nails it.
In a segment on his show, Last Week Tonight with John Oliver, the 38-year-old English comedian turned his brilliant eye to a topic we are all well too familiar with: online harassment.
Oliver took down revenge porn and harassment of women on the Internet in an incredible 16-minute segment where he revisited old cases of men posting their ex partner's naked photos online without consent, only to have the women be told "turn off your computer and ignore it".
In extreme cases, if a website is posting your images and asks for copyright proof that the photos are of you before they will delete them, women have been forced to take photos of their naked body and send them to an office in Washington D.C. where copyright is then approved or denied.