The British backpacker who escaped the murderous clutches of Bradley John Murdoch has opened up about the aftermath of a crime that shook the world and changed her life forever.
Joanne Lees' boyfriend Peter Falconio was murdered by Murdoch in July 2001, after the pair were picked up on the Stuart Highway, Northern Territory. After a harrowing five hours of hiding from their attacker, Lees managed to escape.
Despite Falconio's killer being brought to justice in 2005, the 28-year-old's body has never been found. Murdoch had refused to reveal where it was.
Now, 16 years on, Lees has returned to the outback for the first time on a mission to bring her former partner home.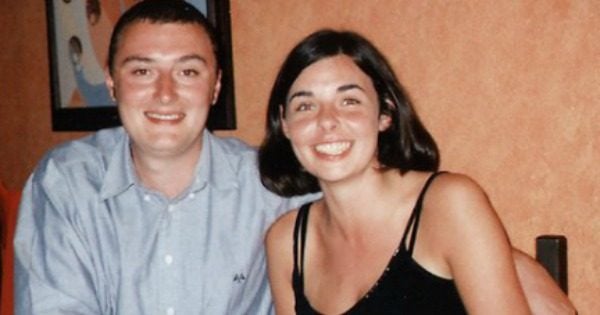 In an interview with 60 Minutes, the 43-year-old recalled the horror of the night Falconio died.
Before she managed to flee the scene, Lees had been dragged from her vehicle by Murdoch, who had then attempted to tie her legs together. She didn't realise at the time that Falconio was likely already dead.
"I just felt the isolation that I was completely alone. I was screaming for Pete to come and help me, he didn't return. Now I realise that Peter had already lost his life but I didn't want to accept that," she recalled.
When Murdoch returned to the vehicle, Lees seized her opportunity to escape. She ran into the saltbush nearby, parallel to the highway, and hid. She waited, terrified and in silence, for five hours while Murdoch and his dog searched for her.
"I didn't have a choice; I wanted to leave but I was terrified... after evading Murdoch, I didn't want to then come out of hiding and him to find me," she said. Eventually, she raced onto the road and managed to halt an oncoming vehicle.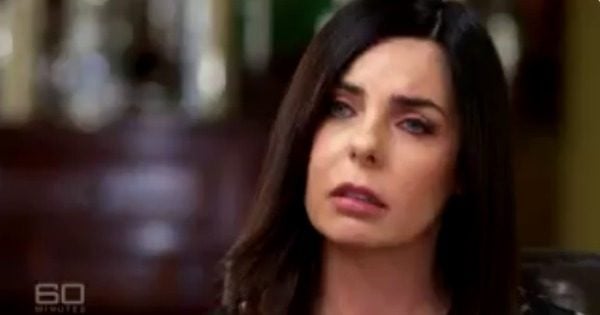 When asked by 60 Minutes host Liz Hayes if she could recognise the incredible courage she displayed that night, Lees said fleeing was her only option.
"For me there was no choice. It was either run or be raped and killed," she said.
As if the murder of her partner wasn't enough of an ordeal, Lees came under intense scrutiny from the media as it descended on the Northern Territory to report the case. Intimations that she wasn't an innocent victim in the crime soon began swirling.
"I can't believe people would doubt me and think I'd do that to Pete... I wouldn't wish it on anyone," she told Hayes.
Returning to Australia is something Lees never imagined she would or could ever do. Even seeing a tourism ad for Australia on TV, or a kombi van on the road, had the power to trigger her.
Ultimately, though, she believed Falconio deserved a proper farewell.
"I didn't want to be living in England in my old age, thinking I could have done more... to find Pete. He's just not had anything. He's not been able to be buried, to be returned to the UK to have a funeral," she said.
Lees, who described her former boyfriend as "supportive", "very easy-going" and "very popular", revealed the difficulty she had putting herself in the shoes of her attacker in order to find Falconio.
"I guess that was a very alien thing for me to do because I'm not a violent person, I'm not a murderer," she told Hayes.
"But if that's what I have to do and if that's how I'm gonna find Pete then that's what I'm prepared to do ... I love Pete so much and I want to bring him home and I need to bring him home."
Lees acknowledged the possibility she might never find Falconio's body, though acknowledged she will never be truly at peace if it doesn't happen.
"The important thing is for me to come here and at least try," she said.
"I loved his smile his sense of adventure.  And even though you know he only had a short life and died at the age of 28... he made the most of it."