The British backpacker who escaped the murderous clutches of Bradley John Murdoch has opened up about the aftermath of a crime that shook the world and changed her life forever.
Joanne Lees' boyfriend Peter Falconio was murdered by Murdoch in July 2001, after the pair were picked up on the Stuart Highway, Northern Territory. After a harrowing five hours of hiding from their attacker, Lees managed to escape.
Despite Falconio's killer being brought to justice in 2005, the 28-year-old's body has never been found. Murdoch had refused to reveal where it was.
Now, 16 years on, Lees has returned to the outback for the first time on a mission to bring her former partner home.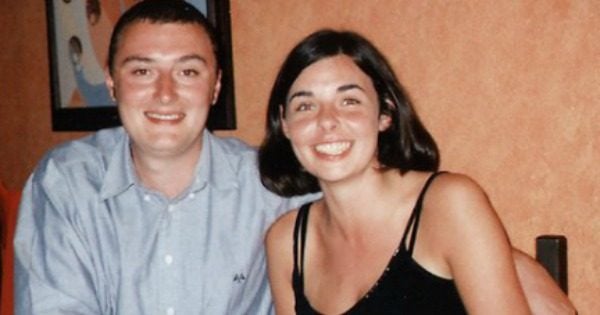 In an interview with 60 Minutes, the 43-year-old recalled the horror of the night Falconio died.
Before she managed to flee the scene, Lees had been dragged from her vehicle by Murdoch, who had then attempted to tie her legs together. She didn't realise at the time that Falconio was likely already dead.
"I just felt the isolation that I was completely alone. I was screaming for Pete to come and help me, he didn't return. Now I realise that Peter had already lost his life but I didn't want to accept that," she recalled.
When Murdoch returned to the vehicle, Lees seized her opportunity to escape. She ran into the saltbush nearby, parallel to the highway, and hid. She waited, terrified and in silence, for five hours while Murdoch and his dog searched for her.