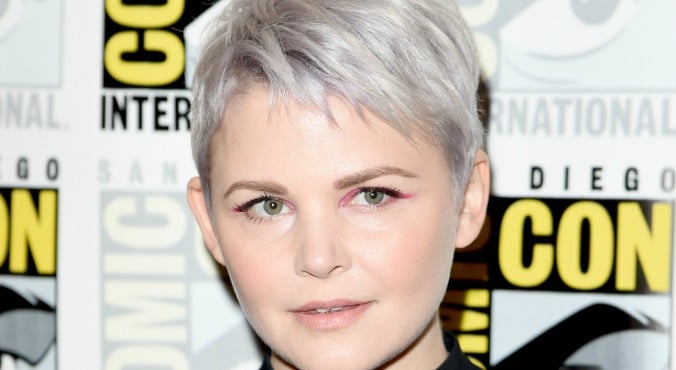 She's a controversial judge on The Voice whose songs are all over the music charts, but it's health issues that have really been landing Jessie J in the headline lately.
Last month, the Flashlight singer was forced to cancel shows after undergoing an emergency operation. Although she didn't refrain from sharing selfies from her hospital bed, Jessie — who was discharged a fortnight ago — has remained cagey about what put her there in the first place.
RELATED: Jessie J is out of hospital and "fragile but much better"
However, in an interview with Mornings the British star has spoken about the rare heart condition that has affected her since she was a child, and suffering a minor stroke at the age of 17.
"You know, the weirdest thing is that being that sick made me Jessie J … I started writing songs because that was my get out of feeling unwell and down," she told host Sonia Kruger. (Post continues after gallery.)
"I do have to manage my life in a certain way … Sometimes I'm not [fine], but there's loads of people who aren't. I'm fine. I'm very proud of myself. I've done a lot more than I thought I could."
The 27-year-old explained she has Wolff-Parkinson-White syndrome, which affects the electrical system of the heart and causes symptoms like irregular heartbeats, tightness and shortness of breath. The condition runs in her family — her father and grandfather both suffer from it.
RELATED: Voice coach Ricky Martin explains how music helps him cope with sadness.
Despite living with illness from such a young age, Jessie says her parents never allowed her to succumb to the condition.
"I think my mum and dad never allowed me to be defined by something that was a weakness. Ever since I was young it was like, 'Just get on with it. You can do this'," she recalls.
"I had a lot of moments where bad health and scary moments tapped me on the shoulder and was like, 'We're here' ... I didn't even notice how ill I was, even until now I look back and go 'Woah'."
This isn't the first time Jessie has spoken about her heart condition. In a 2012 autobiography, she recounted some of the dramatic symptoms she endured as a child.
RELATED: Katy Perry opens up about her mental illness.
"I remember collapsing a lot and having seizures. I was a sickly, skinny girl who had a slight green tinge to her skin because of the drugs and who was always in and out of hospital," she wrote.
"There would be times when I'd be acting normal and then I'd just collapse. It was only then that people would realise I wasn't well. I suppose I was good at covering it up and I know I'm very good at that now."
Jessie has also previously explained the stroke she suffered in her late teens was the result of an over-loaded schedule.
"I was in a girl band at the time and had, like, four jobs. I was really tired and my body shut down. It made me realise that no matter how much you take care of yourself - I don't drink, smoke or do drugs - you can always have your life taken away," she told Now magazine in 2013.
RELATED: Young women are twice as likely to die of a heart attack than young men.