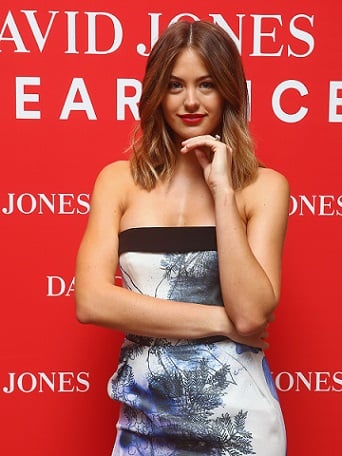 Spoiler: A lot.
Earlier this month Aussie model Jesinta Campbell said yes to her AFL beau Lance "Buddy" Franklin.
Jestinta made the announcement via instagram. But what we were all looking at was the ginormous sparkling rock.
Since then, Jesinta's sparkler has been the talk of the town. And we were all thrilled when she appeared at David Jones with the ring.