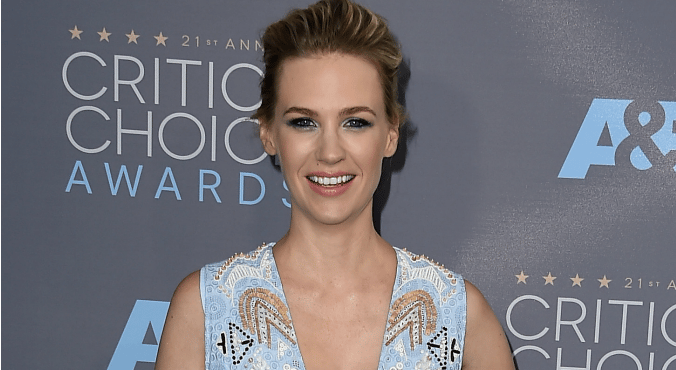 Image: Getty. 
When it comes to awards season, the red carpet memo is quite clear: Avoid a punchy lipstick, eye makeup and cheek combo. Try to achieve the optimum level of cleavage and/or leg exposure and still look demure.
And for God's sake, at all costs, do NOT match your dress to your eye makeup; this is not the '80s.
Today red carpet rebel January Jones decided to stick a massive middle finger up at the style police.
Joining the throngs of shiny celebrities at the Critics' Choice Awards, the Mad Men actress decided to pair her ice blue Altuzarra frock with – gasp – a matching ice blue version of a smokey eye. 
Oh yes, she did.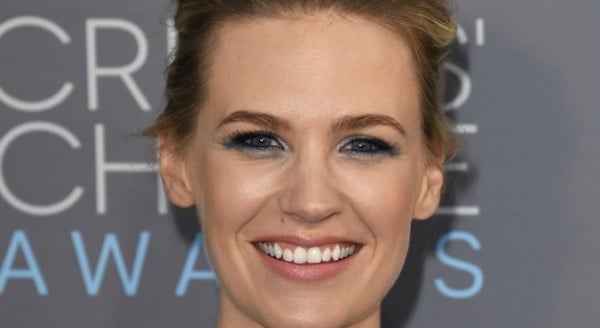 Take a more in-depth look at this mastery, would you...