After five long years, we've finally received the confirmation we've so desperately been waiting for: Katie Holmes and Jamie Foxx are undeniably, unequivocally head-over-heels for each other.
The two made their first, official appearance together as a couple at Clive Davis' annual Pre-Grammy Awards Gala, sitting and laughing next to each other throughout the show.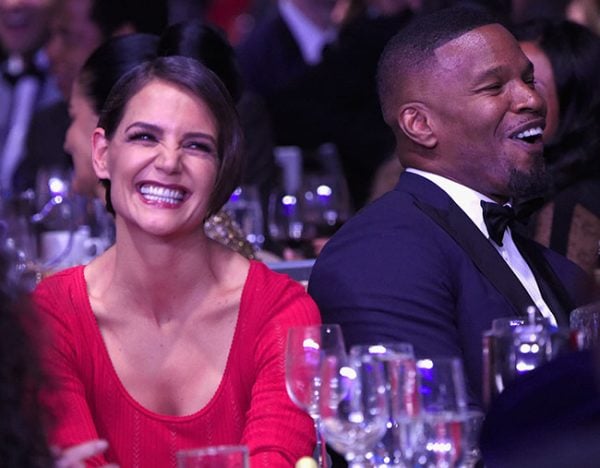 And while it's clear they were enjoying each other's company, the 39-year-old Dawson's Creek star attempted to avoid drawing any more attention to herself by leaving her seat moments before Clive Davis gave his regular shout-outs to the most famous faces in the room.