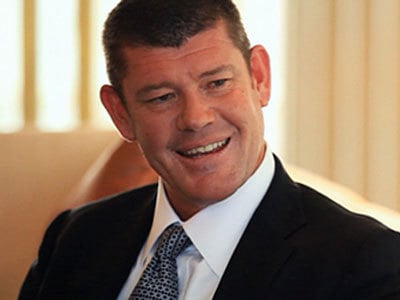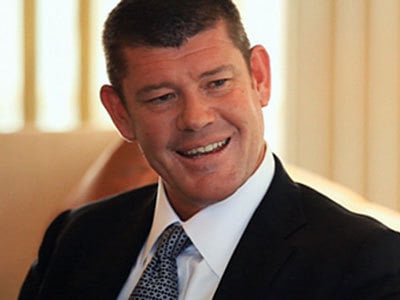 James Packer has been caught in a punch-up with his former best friend David Gyngell.
The 46-year-old casino/media mogul was photographed outside his home in a vicious fight with the head of Channel Nine, Gyngell.
There's a bidding war currently going on to purchase those photographs – but as we understand it, the altercation happened outside Packer's Bondi mansion. The pair came to blows until a couple of bodyguards – who seemed to be part of Packer's entourage – separated them.
Apparently, it started when Gyngell confronted Packer about his decision to leave his seven-year marriage.
There are whispers that these graphic photographs of the fight could be worth at least $70,000.
UPDATE: Channel Nine has just released an official statement addressing the apparent fist-fight. It reads:
OFFICIAL statement from James Packer and David Gyngell: #BeachBiff #DoverHeightsDustUp @dailytelegraph pic.twitter.com/W1VHJWyBTH

— Holly Byrnes (@byrnesh) May 5, 2014
Personally, we enjoy this description the best. "Shittiest haiku ever."
Shittiest Haiku ever. RT @JennaGuillaume: Official joint statement from Packer and Gyngell pic.twitter.com/RH6GfYRFvB — mat whitehead (@matwhi) May 5, 2014

Meanwhile, we're hearing that James Packer thought all the media outside his house were waiting to snap a photo of supermodel Miranda Kerr, who he's rumoured to be dating and is currently in Sydney… Oh, James.
Follow Mamamia Fluff on Facebook

Mamamia Fluff brings you the most awesome celebrity news and gossip from around the world.
When famous people misbehave, get married, have babies, or do something ridiculous – you'll be the first to know.