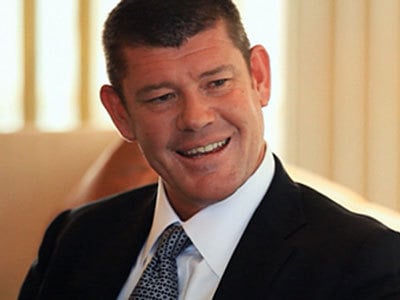 Your speedy update on all the day's big stories, Monday, May 5 2014
When billionaires brawl - Packer's public fight.
James Packer has made headlines of the wrong kind after being caught in a punch-up with his best friend David Gyngell. The 46-year-old mogul was photographed outside his home in a vicious fight with Gyngell, head of Channel Nine, on Sunday afternoon. A bidding war immediately broke out over paparazzi photographs of the incident, as snappers were staking out Packer's home in the hope of catching a visit from his rumoured love interest Miranda Kerr. Instead, the pics caught the pair exchanging blows until Packer's security team stepped in and restrained Gyngell. News Corp eventually secured the rights to the photos (left). Rumours abound about the cause of the fight, with some speculating it was to do with the end of Packer's marriage to Eric Baxter. But the pair released the following statement: "We have been friends for 35 years and still are. In that time we have had our fair share of ups and downs. We respect each other and neither of us will be commenting further."
Screentime study's surprising results.