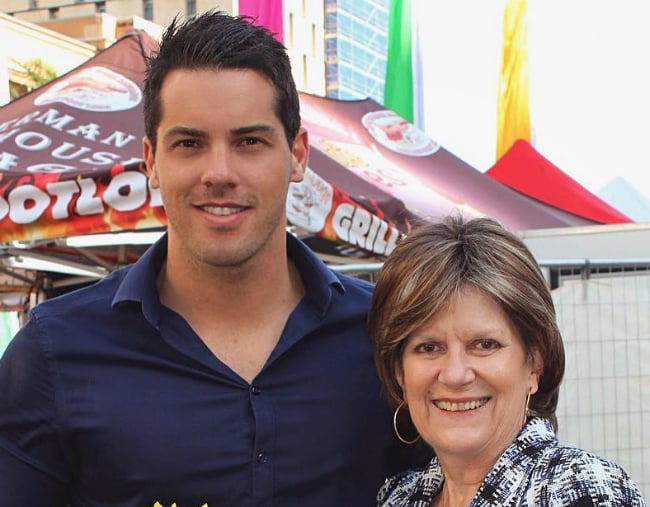 This year 2016 Bachelorette star Jake Ellis lost his hero, "the strongest, most special" person in his life – his mother, Robyn.
After her first breast cancer diagnosis more than 25 years earlier, the Gold Coast woman succumbed to the disease in January. "Forever I love you, forever I miss you, forever in our hearts," Jake wrote on Instagram at the time.
Nearly six months on, the 32-year-old's grief is still raw.
"I'm still very much heartbroken. I'm fine for a week or so and then I have a moment where it hits me like a freight train, and in those moment I am very much still grieving, very much still dealing with it," he told Mamamia.
"But I think I just try and share the positive side of what's come out of it. My family and I, we are so close and our mum's memory is so strong."
It's in honour of that memory that Jake has signed on as the newest ambassador for the National Breast Cancer Foundation. Currently, eight Australian women die from the disease each day. But by funding world-class research, NBCF is working toward a goal of achieving zero deaths from breast cancer by 2030.
"I'm overwhelmed to have the opportunity to be the ambassador, and I'm really excited to to help in whatever way I can," Jake said.
"My mum and I did a lot of stuff together with charities. Mum was always by my side and she was always there helping other people as well. And this is something that I really want to continue on a much bigger scale."