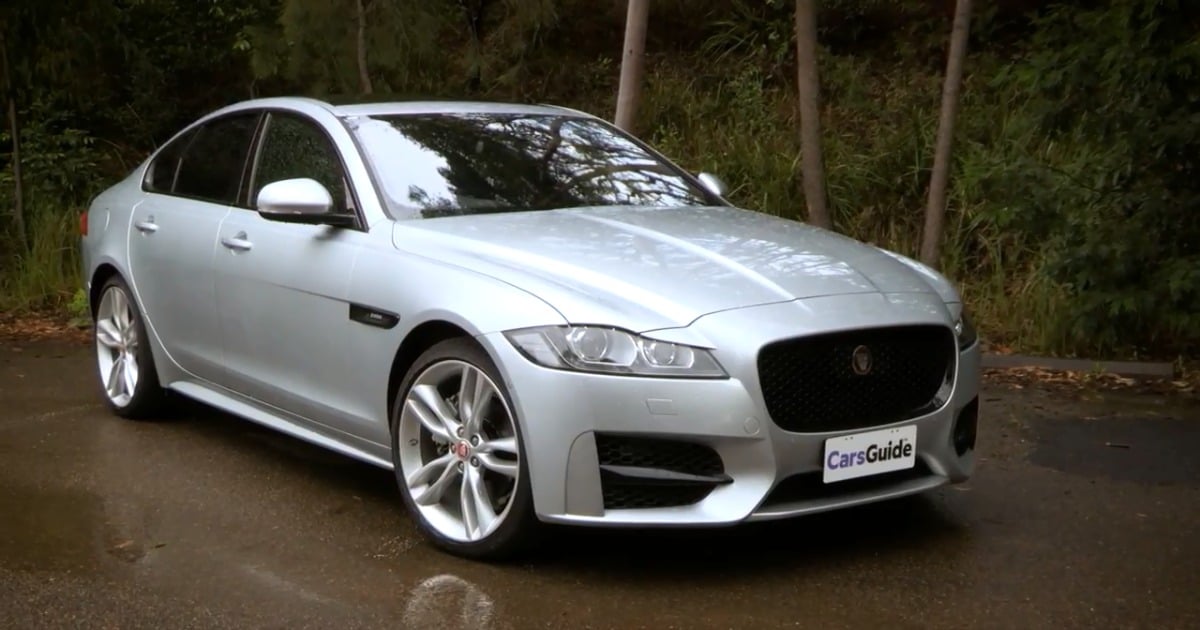 Richard Berry road tests and reviews the new Jaguar XF R-Sport 25t with specs, fuel consumption and verdict.
Jaguar's XF was the British brand's comeback car when it arrived in 2008 – the same year Indian company Tata bought Jaguar from Ford. Everything for Jaguar was good again (well good for once).
See, its new wealthy owners began pouring all the money in the world into development and facilities, design god Ian Callum was on the start of a roll and the cars were as British as ever, being built on the site of an old World War II Spitfire factory in Castle Bromwich, England.
There was one problem. The XF was built on the same platform as the S-Type (remember the Jag that looked like an old one but wasn't? Yeah, that one). So even though it was gorgeous, it handled like a 1999 Ford Lincoln, because it more or less was one underneath.
Which is why you should forget that one and buy the new generation XF which arrived in 2016. Not only is it goregeouser but it has an all-new platform, it's made almost entirely of aluminium so it's light, and a update has landed recently giving it some much needed tech to take on its German rivals such as Mercedes-Benz's E-Class, BMW's 5 Series and Audi's A6.
But before you run off demanding a Jag dealer take your money, there are some things you should know. Things like, why is that blurry? What's that plastic bit that once pointed out you can't unsee? And what do you mean this new engine will be replaced soon?
All these will be answered in our review of the XF R-Sport 25t.
Is there anything interesting about its design?
The XF's biggest strength is its attractive looks and it completely blows its conservatively designed competition away. There's that fastback profile, that strong shoulder line, and a bonnet which arches down in trademark Jaguar style to that enormous grille flanked by giant lower air intakes.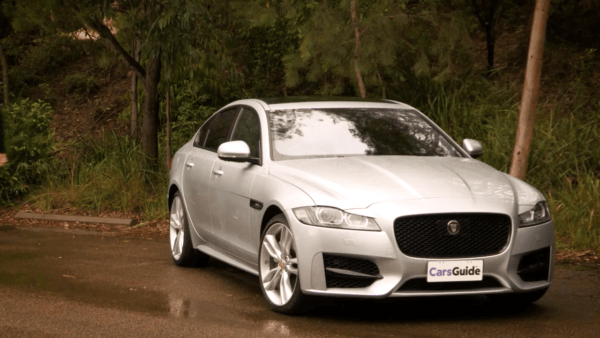 At 4954mm the XF's dimensions show it to be 18mm longer than the new BMW 5 Series sedan, but at 1987mm across it's 119mm narrower, and standing 1457mm tall it's 22mm shorter in height.