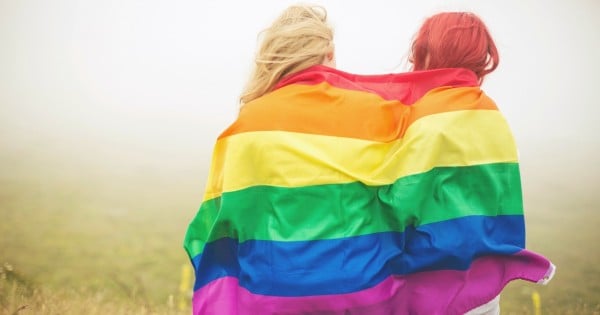 The year: 1999, Prince's song replays in my head each month as we approach Y2K…as it probably plagued most people. I was preparing to give birth to my determined daughter, who would join her two brothers. It's safe to say as I geared up to deliver, I did not extrapolate into the future to consider whether my kids would be gay, much less what percentage of my kids would be gay. I envisioned instead, my sweet family, our portraits and memories playing out over the years, having no idea what the future held and truthfully, not caring because I was in love with the present.
Rewind further to 1991, and my high school offering a support group to gay teens, which was to remain an underground secret. As a feature editor for the newspaper, I arranged through the school nurse to meet with and interview one of their members confidentially. On the date of the interview, I waited in a small office for the mysterious interviewee to arrive. Then she walked through the door…a real lesbian. I had never met one. A lovely person all-around, I remember.
And so goes the extent of my LGBTQ experience for the next twenty years and change, unless you count a sprinkling in of a gay relatives. People who were an acceptable outlier to my conservative circle.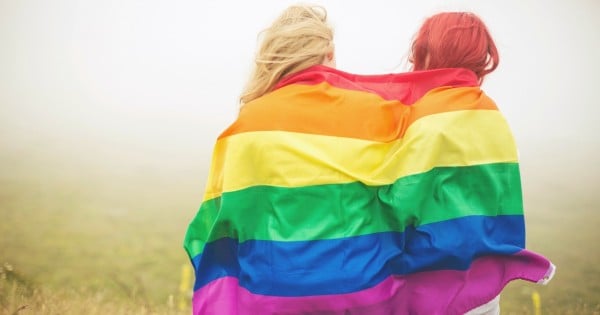 Until my son came out. I was mildly surprised at the emotion his announcement incited, and the stereotypes animating in my head so much like the mouse transforming into a bear when your back is turned. I fought myself, I decided, because there was no preparation for me as his parent. So I watched Modern Family to understand the dynamics of a same-sex relationship, but knew obviously I should dig deeper. In these burgeoning times, there were few places to go. Instead of reaching out, I burrowed inward.
My initial mandate of: "Whatever, but I don't want deets on what you do physically…" proved inadequate because it halted healthy conversation and slammed the door on answers to questions I might've been able to answer as a resourceful adult. Now I know, raising any child means transparency if you want to provide an avenue for opening up. My boy has asked me questions my alter-ego, mother-of-a-cherubic-five-year-old would never have dreamed. I had to be prepared to answer them.