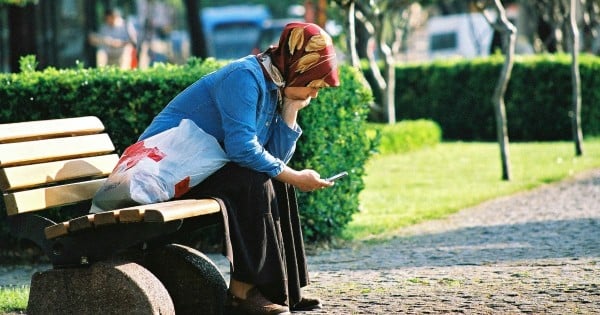 It was a hot day but the wind made it comfortable.
Waiting for the bus under the shade was not so bad. A few minutes later, an elderly gentleman approached. Moving to one side of the bench, I smiled at him.
I always smile. I like smiling. I smile at strangers walking by and I smile at people I don't really like. It works. When life throws me a colleague in a bad mood or a salesgirl who doesn't think I'm worth her time, I smile and things often turn around. Even the days I myself don't get a warm, fuzzy feeling from smiling, it seems to have some effect on the way the other person approaches me.
A creature of habit, I beamed the man one of my smiles. He sat a little closer than I would have liked and looked straight at my face. Against my better judgement in this instance, I smiled again.
He said, "Windy, isn't it?"
I nodded.
"But you don't have to worry about the wind…with that thing wrapped around your head". He circled his right hand around his head.
This time I half smiled and looked out to the road.
"I saw a show about your people the other night."
I was going to say, "ESL teachers?" but I thought the humour would be lost on him. In any case, I lacked interest in conversation with him.
A fake smile was all I could muster.
"Really awful – the things that people are doing around the world. I mean, those Muslims blowing up things and doing what not to their women. They believe some strange things."
It works, I reminded myself. Smiling works, so keep smiling at the man.