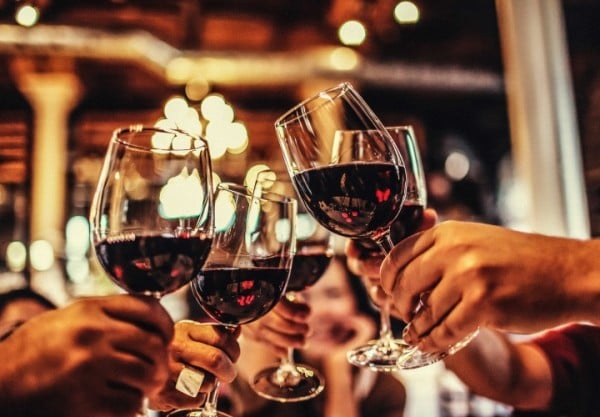 We had a big night a few Saturday's ago. Just us and two couples. Not 'blank spaces in the morning' big. But beer and white wine and red wine big. Big enough that I didn't want a glass when other friends came for lunch on Sunday.
My partner did. In fact, through my (slightly bloodshot) sober eyes, I watched him drink a couple of beers and three glasses of wine over about three hours.
And I wondered to myself: is he an alcoholic?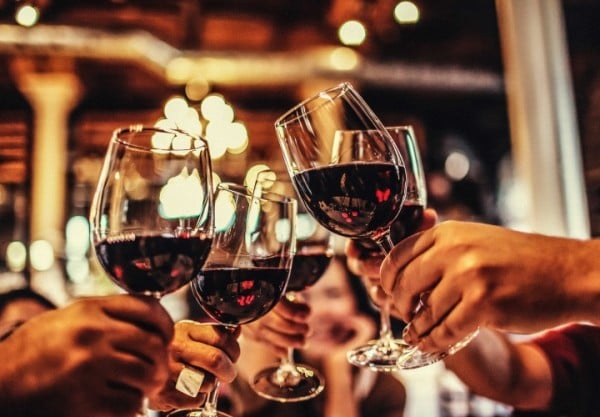 Booze has been a mainstay of our relationship. We met over a bottle of red, and in the early days alcohol certainly eased the way as we felt our way around what we liked, what we didn't and what was non-negotiable. Even now, a fair portion of our conversation is devoted to food and what to drink with it. We love eating out - and there's ALWAYS booze involved (caveat: not before lunch). Uber has become our favourite app, and we belong to a couple of wine sites.
But I've never really thought of it as the third party in our relationship.
The thought it might be is confronting, because even though I talk to friends A LOT about how much we (me and him, me and them, them, their partners and buddies) drink, how I'm getting fat, how sluggish I sometimes feel on a Saturday morning, and how, especially around Christmas and into January, we can go weeks without a dry day, none of us think we have a problem.
And even if we have nagging suspicions ('do I drink too much?', 'I don't drink as much as X ...' 'Could I do lunch without booze?') we laugh them off, sometimes because the positions we take are genuinely funny, sometimes because it's better than admitting we might have a teensy weensy problem. We reassure ourselves about our drinking, and as we do it all the evidence adds up to the almightly assertion that We Are Just Fine: It's not like we don't show up to work, although we might skip the gym. We don't vomit in gutters or spill food down our fronts.
My partner doesn't think he has a problem either. He doesn't go to every boys lunch he's invited to. It's not like he swigs alcohol the moment his feet hit the floor each morning - or, on most days, any time before 5pm. He doesn't turn mean or slur, or stumble around the house or wet himself (these all war stories from other people I know).