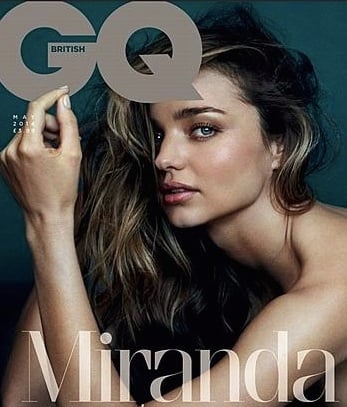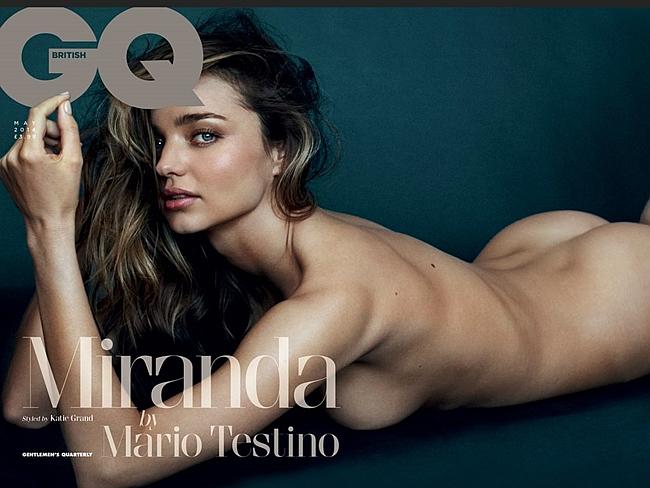 Miranda Kerr just significantly expanded humanity's spank-bank by declaring herself bi-curious.
Talking to British GQ, the 30-year-old supermodel confessed that she's open to some bisexual experimentation. "I appreciate both men and women," she said, probably winking coyly over her bare shoulder during the butt-naked photo shoot.
"I love the female body and truly appreciate the female form. I really enjoy sketching women, especially their backs. I definitely need a man in the bedroom, however — a nice strong chest to lie on. Still, I want to explore. Never say never."
In the same interview, Miranda revealed that she's a member of the Mile High Club and likes to ask her lovers for feedback on her 'performance' after sex.
This is essentially Miranda Kerr's one-woman sexual revolution. Just six months after her split from husband and father-of-her-child Orlando Bloom, 37, Miranda is a sexual debutant. She's sexy, and she wants you to know all about it.
Miranda's bisexuality tease has provoked much eye rolling and many questions along with some predictable panting from some parts of the community.
Me? I'm conflicted.
FIRSTLY, is this what a desperate supermodel sounds like? It's not enough that she gets completely naked; she has to assume the role of Miranda Kerr, Sweet Experimental Lesbian, too? This is obviously a stunt. It's a calculated raunchy over-share designed specifically to get us all fantasising about Miranda Kerr at approximately the same time we were starting to lose interest in her.