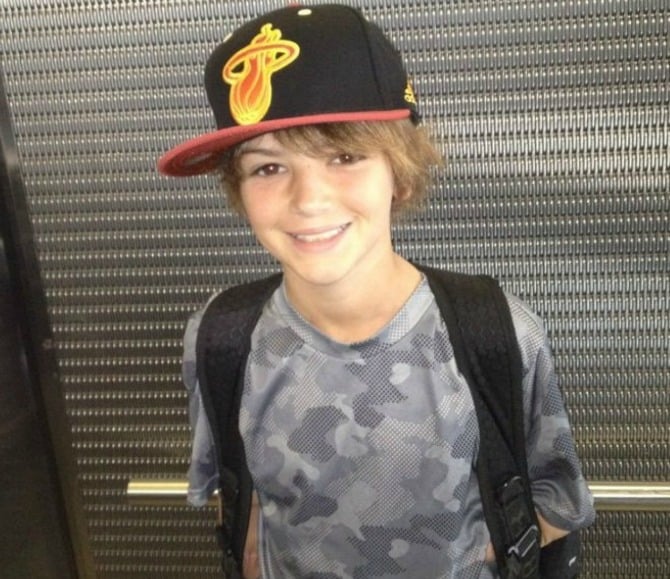 Sometimes a child does something so selfless and brave that it makes you ashamed of your inertia as an adult.
Thirteen-year-old Michael Stolzenberg is a moving example. He's a quadruple amputee who lost his hands and feet after a bacterial infection when he was 8. Undaunted, he has created a charity called Mikey's Run with his brother, Harris (pictured above),  to raise $1 million for victims of the Boston Marathon bombing victims.
"If you try your hardest, you can do it. It only takes one person to make a huge difference," he told the TODAY show this week. "Just find the right people to help you and you can make a bigger impact than you ever expected.
"After the Boston Marathon bombings, we wanted to do something to help because there are going to be a lot of new amputees, and just like after our community rallied around Michael, we wanted to do something to help them," Harris told The Sun Sentinel.