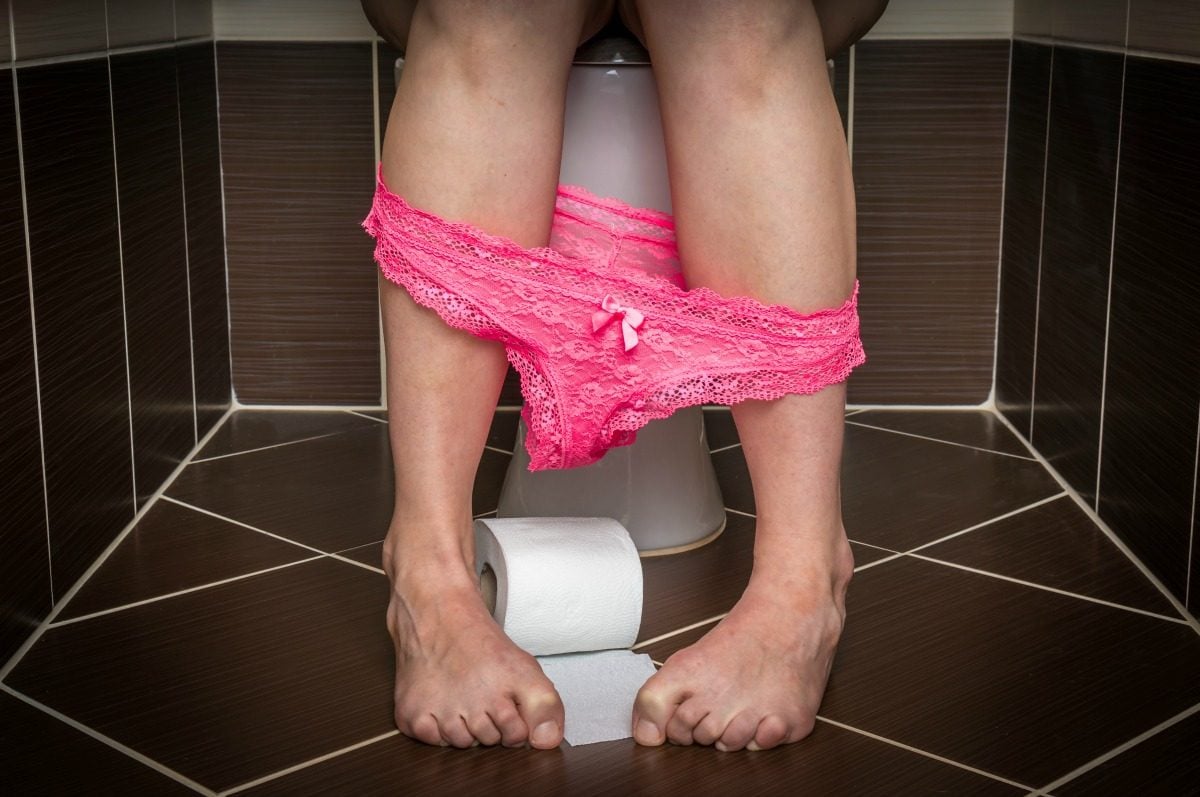 Let's get something clear.
Bladder leakage is most definitely not normal, but in many cases it's completely manageable.
It's also very common and it's time we started talking about it more to break the taboo.
How common, you might ask? 3.4 million Australian women kind of common, according to 2018 research by Millward Brown U&A.
Lori Forner, a women's physiotherapist who specialises in pelvic health tells Mamamia that the cause of bladder leakage can be down to a number of things including having pelvic floor muscles that are too "tight" and unable to relax.
"Genetics can play a part, as can hormones. For example, certain times during a menstrual cycle, menopause and breastfeeding can make tissues stretchier and give women less [bladder] support," she explains.
There are specialised physiotherapists who can help women with these issues. As Forner says, "it is common but not normal, and there is help".
Unfortunately there are still so many myths floating around in corners of the internet about incontinence; that it's the same for everyone, that it's an "old woman's problem", and that it always arises after childbirth.
But there are a number of triggers for light bladder leakage, including coughing, sneezing, laughing or vigorous activity.
Recently, Poise introduced a new way to find the best solution for managing bladder leakage: 1) Pink sticker for light bladder leakage caused by sneezing, coughing and laughing leakage; 2) Orange sticker for moderate leakage caused by lifting, bending, or exercising; and 3) Purple sticker for heavy bladder loss – leaking that's daily, unexpected or overnight.
We spoke to five different women about their completely different experiences with bladder leakage to see where they fit on the spectrum, and break down a few taboos while we're at it.
*Names have been changed.