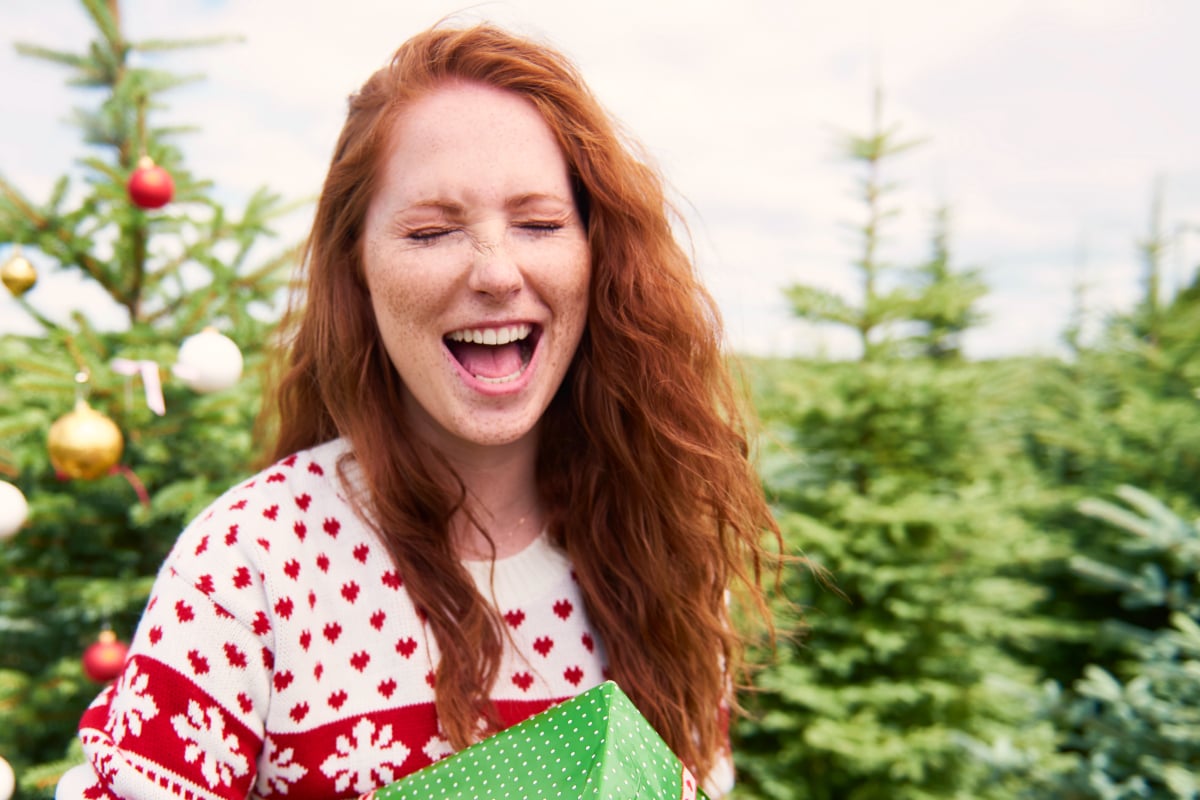 Ah, the silly season. So silly, isn't it?
We drink, we eat, we nap and eat again, dance and do all the fun things on weeknights we wouldn't normally.
The other thing that happens around Christmas and New Year's is your skin freaks out.
Depending on your skin type and age, a skin freak out could be anything from acne and pimples, skin sallowness and dull texture, to increased redness and irritation or a full blown eczema flare up.
Armed with knowledge we will most certainly be silly during the silly season, we asked three skin experts A) why our skin freaks out so much over the holiday period, B) what products you can use to help, and C) the only four things you should do if you don't have time to look after your skin properly.
Why is my skin freaking out over Christmas and New Year's?
Change. It's the routine of all evil.
Not really, but lifestyle changes in your routine are the reason your skin is loosing its chops over the silly season.
Like changes in your diet,  consultant dermatologist Dr Andrea Tomizawa told Mamamia.
"The indulgent Christmas food typically involves eating more foods high in refined sugar. Food with a high glycaemic index – such as lollies, cakes, and sugary drinks – lead to high insulin levels that may provoke inflammation throughout the body. Insulin in turn increases the production of skin oils that can clog pores, leading to breakouts in acne-prone skin," she said.
Dermal therapist (and dentist) from Dermal Distinction Dr Giulia D'Anna added, "Silly season means drinking more than usual alcohol. Alcohol is very dehydrating to our body, and the skin is no exception. When our skin is dry, fine lines and wrinkles are more evident, and capillaries rise to the surface as they dilate."
"Aside from this, our skin cells can communicate really well with one another when they are bathed in water. As soon as we add a little extra alcohol to the mix, the cells begin to feel the effects of dehydration and start to struggle to talk to one another. This means that cellular waste in the skin is less easily moved to the surface, and any beneficial skin products we use, cannot translate down through the skin either. This leads to a build-up of contaminates within the skin, leading to a 'freak out'."
Put simply, Christmas pavlova or minced pies (it's generally one or the other) and prosecco = dry, dull, thirsty skin.
Dr D'Anna also pointed the finger at a lack of sleep. Darn sleep, why so elusive?
"During sleep, our body does amazing things with hormones to help restore skin. When you don't sleep well, the levels of the stress hormone, cortisol rises. Cortisol triggers inflammation, which in turn can make your skin easily break out and stimulate deterioration of the skin quality. Getting to bed late often means that people skip vital steps in the skin care regime too, which creates a double whammy effect," she told Mamamia.