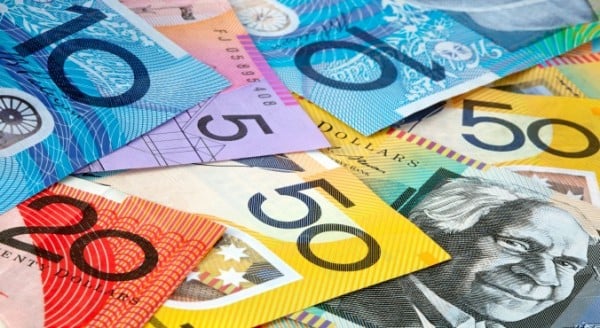 By Paul Harrison, Deakin University.
In early May, 2015, news services reported that Denmark would allow retailers to only offer card payment and allow them to ban cash as a means of transaction.
RELATED: 15 ways to avoid wasting all your money on off food.
For quite a while, Scandinavia has been all about a cashless society. Sweden has taken it one step further with a vein scanner, where consumers can pay for their coffee by entering the last four digits of their mobile phone number into a sensor that scans their veins – presumably to see if they have Black, Platinum, Gold, Silver, or just boring old red blood.
But, will we ever see Australia go completely cashless?
I don't think so. While Australians are also pretty good at adopting new technology, we are also pretty good at not giving up the old stuff. Prospect theory, which tells us that we value losses more than we value gains, would suggest that we are unlikely to give up the perceived usefulness of cash, at least in the short-term.
RELATED: This is the easiest way to save money on your veggie shop.
That said, at an incremental level, we are using our cards more and more, particularly in relation to the swipe and go PayWave and PayPass technology. According to a Westpac forecast made in 2014, there would be almost $3 billion in contactless transacations in Australia in 2015.
But, there are other reasons why we should be hesitant to give up cash totally, and these tend to be directly related to the hip-pocket nerve – well, kind of. (Post continues after gallery.)
Research in psychology and neuroscience has suggested that there is a kind of emotional competition between the immediate pleasure of buying something, and an equally immediate pain of paying for that something.
RELATED: Herb ice cubes and 4 other ways to stop wasting food (and money).
A 2007 study published in the journal Neuron, found that the region of the brain associated with pain processing (the bilateral insula) activated when participants saw prices that were too high.
In the study, people were placed in an fMRI machine, given $20 cash and given the opportunity to buy something. What the researchers found was that the handing over of cash caused a sense of pain for them, or at least that's what was observed happening in the brain.