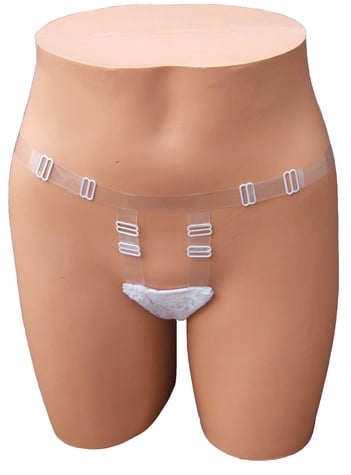 Attention all ladies who care about the latest in vaginal fashion trends:
Drop everything and invest in this product. Immediately.
Do you hate that undies are comfortable and soft, love the classy aesthetic of clear bra-straps and wish you could wear a sanitary pad EVERY DAY (who doesn't)?
You're in luck.
Introducing… Baba Invisible Panties. Drink it in ladies, drink it in: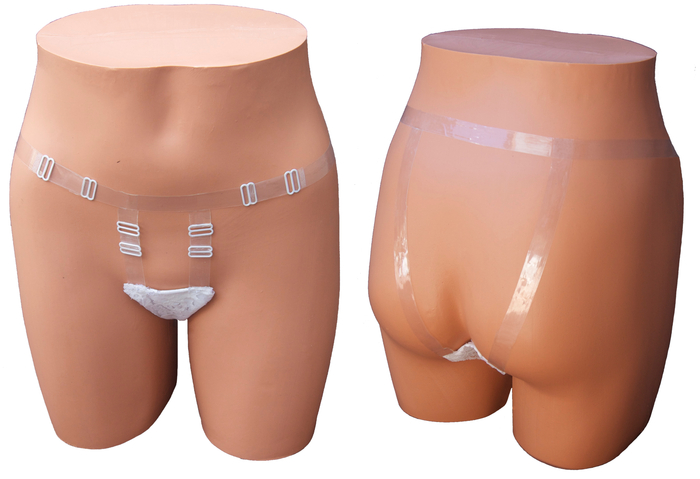 A hopeful designer has launched a Kickstarter campaign to get this beacon of innovation off the ground, and it has gone crazy viral. She's asking people to invest 10 grand to make this stroke of fashion genius a reality – which seems totally reasonable when you consider the benefits she's offering. Check it out:
Baba Invisible panties are sexy, comfortable women's underwear.

– No seams

– No rolling

– No sign of your secret panties under any clothes

Do you like to be more liberated and free, especially in hot weather? Take away unnecessary cloth from your body, feel freedom and freshness, but be safe and comfortable at the same time!

But the invisibility not only advantage of our panties. Every woman has a several days in a month, when she couldn't be completely comfortable and free in her usual underwear :(
So… Basically I'm being offered the benefit of going commando with the peace of mind that comes from a pad. All held together with the epitome of sexiness and class: the clear bra-strap. Hold me, it's almost too much.
Not only that, but apparently these are also the only undies, EVER, that meet all three critical requirements of intimate clothing: Invisible, Comfortable, Sexy.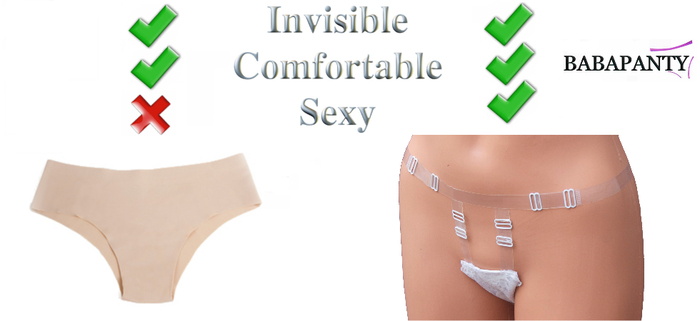 Nice try, boy-legs!