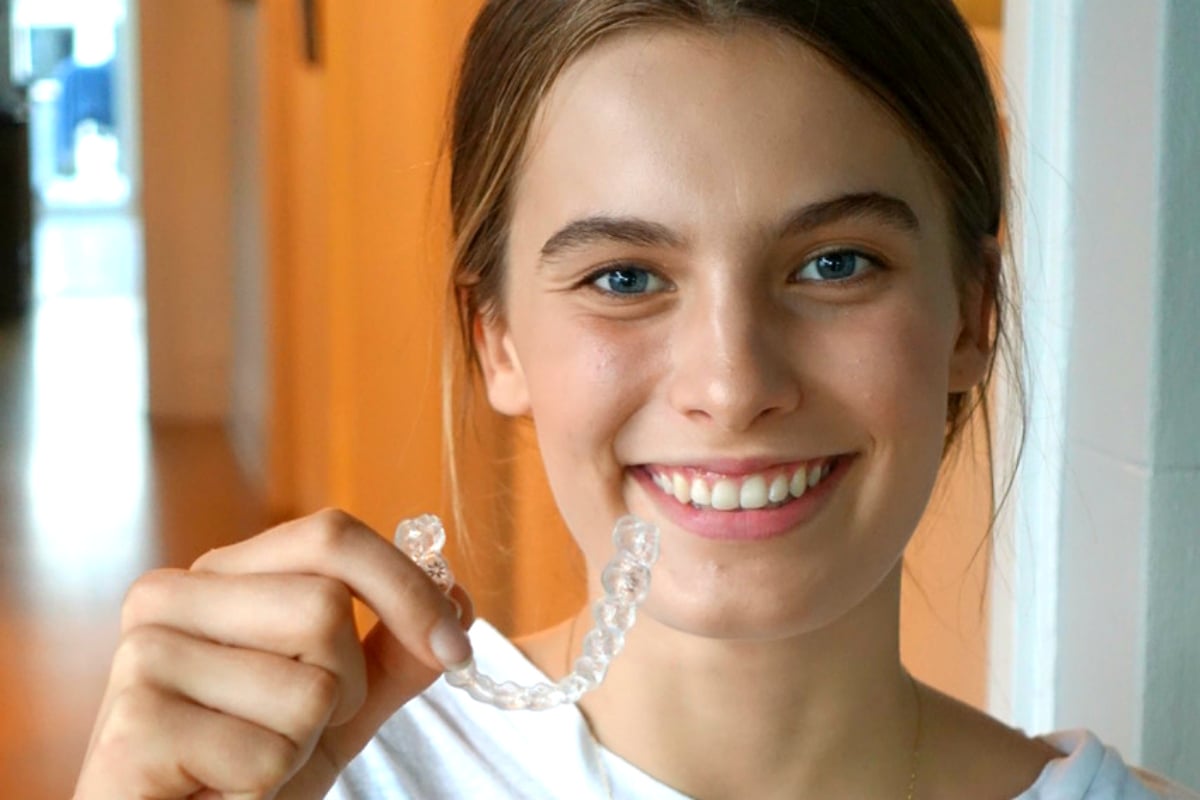 Sometimes a little knowledge is enough to get you through, sometimes not.
My daughter Bibi dove into Invisalign treatment with a fairly thorough understanding of what was about to happen. I was right there with her, "fully schooled" on how the process worked, what the steps would be and how the end result might look.
In it together we were, right from the first time she brought up her lower teeth (I wrote about that here).
Then came the orthodontist appointments, the X-rays, and finally, the arrival of the aligners themselves. We even watched a step-by-step visual treatment plan showing exactly how her teeth would change.
Only, now that we're in it for real, it turns out the experience is a little different to what we'd expected. In a good way, actually. A really good way.
The pre-process, aka A Matter of Trust.
Bibs was fitted with her first Invisalign clear aligner, which, if you didn't know, is like a very thin, clear mouthguard for the upper and lower teeth. You can barely see them, and even then, only if you look hard.
We were surprised to learn that her entire aligner program was ready that day. As in, there must have been five boxes of the Invisalign aligners waiting for us. That's 52 sets.
"So that's it?" said Bibi. "That's everything?"
"Yep," was the reply from the orthodontist. "You come back for check-ups, we make sure everything is as it should be. We can see if you have been wearing them, as well." (I liked that bit, not that Bibs would fudge wearing them because she's – you know – an angel child).
"And you only wear each Invisalign aligner for a week. So, they're constantly changing, we're always moving forward and because each product is used for a short time, they don't really have the chance to get dirty."
All good, I thought. Great, actually.
And here's that reality versus expectation thing. I knew from a bit of reading that it would be a good experience, but the reality was actually better. And certainly for Bibi as well, who entered with a bit of trepidation because what healthy, self-respecting teenager doesn't?
The first few weeks, aka Life with Invisalign clear aligners from the one who's wearing them.
While only a few weeks in, here's what we've noticed so far.
You really can't see them unless you're having a good look for them. Bibs was rapt to find most of her school friends had literally no idea she was wearing her aligners. That was great for her confidence in the product, and ultimately, herself.