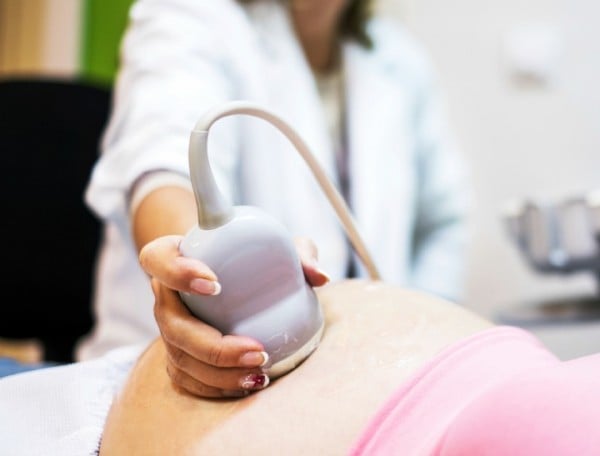 I was arrested for shoplifting when I was six months pregnant, and I often wonder if this was the reason my baby failed to thrive in utero.
Well, I've thought it seriously at least twice before quickly reminding myself not to be ridiculous.
I was eight months into a new job. Away at a business conference, I wandered over to a fancy department store during my lunch break, where I happily floated through the handbag section, dabbled a little in the jewelry, settled cosily in among the books and stationery. Shopping here is a favored pastime; a kind-of Holly Golightly-Breakfast-at-Tiffany's-equivalent for me, a sparkling haven of clean, pretty and calm. You can't feel anxious at here. Or so I thought.
As I exited the store, a security guard I subconsciously recognised as the man eyeballing me in handbag section pulled me aside."If you could just step aside Madam, I have a few questions about your top."
Fuck. I clutched for the tag straight away. It was hanging out the back of my shirt.
WATCH Mamamia staff confess, the most illegal thing they've ever done. Post continues after video…

He escorted me down the escalators, back through the books and stationary to a stuffy corridor tucked away on the ground floor. He opened his office door and asked me to take a seat.
"Do you have a receipt for that top?" the twenty-something asks me, not unkindly.
"I bought it yesterday," I said, rasping, feeling I was about to be sick. "Look it up on your system. I bought it with a pair of slacks and another top."
He called the manager. She arrived quickly and, not looking at me once, marched straight to the computer, tapping away to find my alleged purchase. They couldn't find it.
I was told the police were on their way.
What followed was a dramatic call to my new colleague Judy to explain I was under citizens-arrest. I had been calm until that point. As soon as I heard Judy's voice, a tough but kind country woman, a union organiser in her 60s, I completely broke down, as one would to the comforting and familiar tones of one's Mummy.