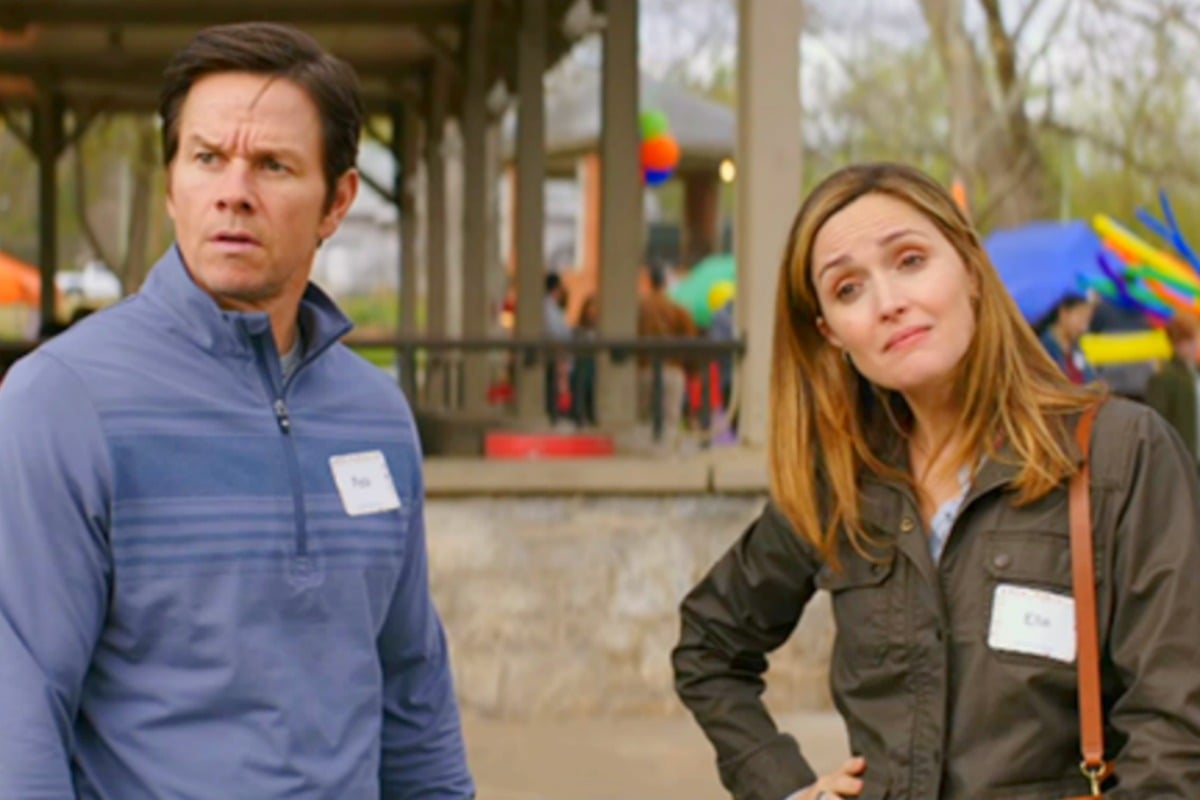 Fans of Mark Wahlberg will remember him as singer Marky Mark…and that he spent some of the 90s prominently in his underwear as a Calvin Klein model.
It's a fact which fans, such as me, can't help but think of every time we see Wahlberg, because really, his *ahem*… appeal hasn't decreased over the years.
I'm afraid I can't drool over Rose Byrne in quite the same way – but that doesn't mean the versatile and hilarious Aussie actress, who's carved out a name for herself in comedy in recent years (Get Him to the Greek, Bridesmaids, Bad Neighbours), doesn't hold an equally special place in my heart.
In fact, I'm super proud to be able to call Byrne an Aussie.
So, knowing these actors were the stars of the new film Instant Family, I went into the screening with high hopes but also with that feeling you get when you desperately don't want to be disappointed.
And, thankfully, I wasn't.
Yes, the movie is a typical Hollywood feel-good flick about family and the power of love – but what sets it apart from other dramedies is the wholly unexpected – and entirely refreshing – comedy combo of Byrne and Wahlberg.
Their straight-faced delivery of some epic lines makes for many laugh-out-loud moments in the film.
The plot is based on the true story of writer-director Sean Anders and his wife's real-life experiences fostering and eventually adopting three young siblings.
That's what happens to Ellie and Pete Wagner when they decide to become foster parents to fifteen-year-old Lizzy (Isabela Moner) – and discover she comes with younger brother Juan (Gustavo Quiroz) and little sister Lita, (Julianna Gamiz).
As all parents know, things escalate quickly with kids, but very few parents go from zero kids to three, including a teenager and two school-aged kids. It's the challenges that come which such a situation that form the basis of much of the storyline.
The Wagner's doubts about their parenting, and yes, their children, is something every parent will relate to, and which will endear Byrne and Wahlberg to them even more.
For example, in one brutally honest but hilarious scene, the couple debriefs after a very tough day, and even go so far as to say something which many parents have thought briefly, but never said aloud – can we give them back?
Of course, the Wagners are joking as they discuss the complete 'mind-fu**ery' that is parenting – but their frustration and confusion is real. Which makes it funny, because it's all true.