If you're looking for advice about options surrounding fertility, pregnancy or counselling, always consult your doctor.
In a groundbreaking study that's right up there with "high heels hurt" and "having friends is awesome",  Indiana University has discovered that infertility treatments like IVF ruin your sex life.
To which I say, 'No sh*t, Sherlock.' But when the issue is so obvious, why is nobody talking about it?
"Women undergoing IVF report much lower scores in sexual interest, desire, orgasm, satisfaction, sexual activity and overall sexual function," study author Jody Lyneé Madeira, an associate professor in the Indiana University Maurer School of Law, told The Huffington Post.
"Sex becomes mechanical and enforced: a means to an end, rather than a source of pleasure," she added.
Tell me about it.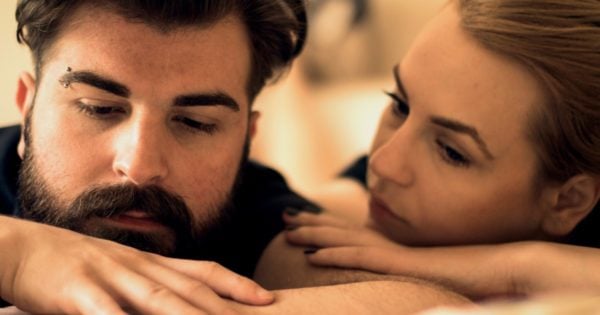 I know from personal experience the toll TTC (trying to conceive) takes. Sex becomes about 'trying to get pregnant', which quickly becomes, "Oh God, there are ferns on the Maybe Baby. We have to have sex." After an early miscarriage, it took my husband Brad and I 18 months to fall pregnant with our daughter Ava (18 months, I know, is a walk in the park for many others who have or are continuing to struggle to get pregnant).