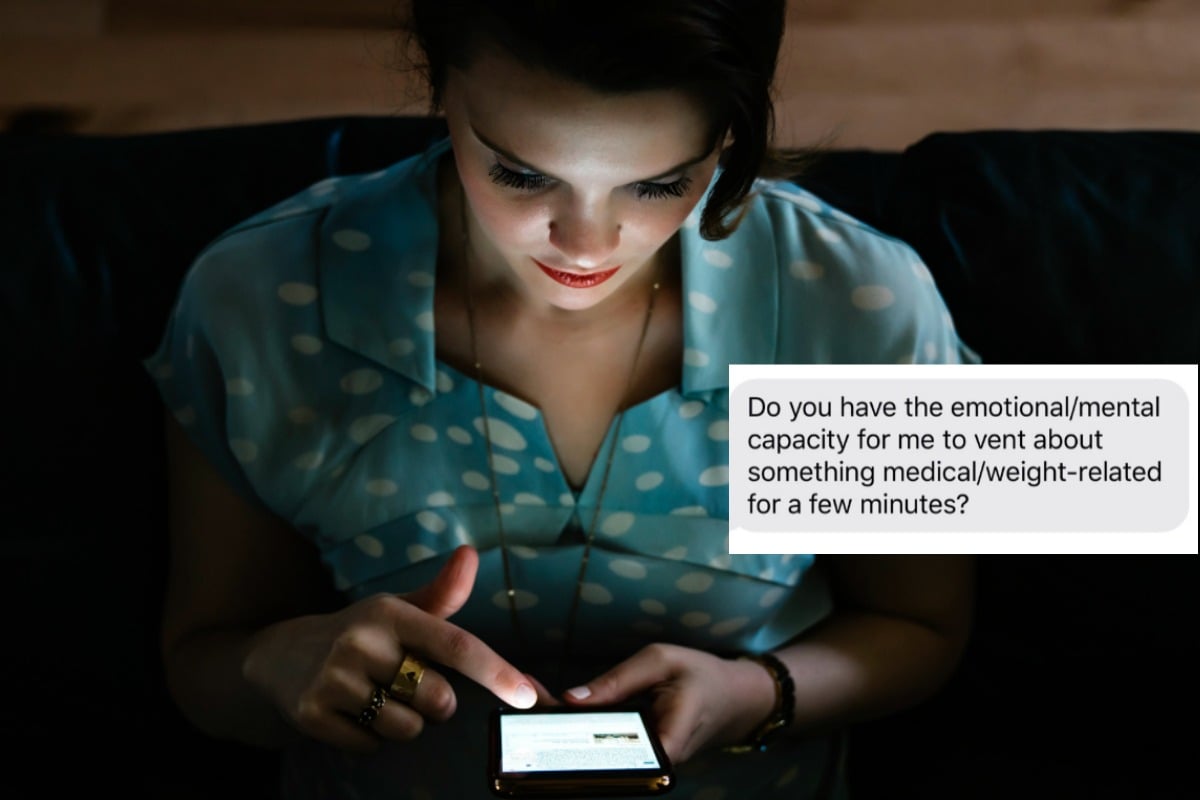 Earlier this month, an academic and writer named Melissa A. Fabello shared a text she received from a friend on Twitter.
The message read: "Do you have the emotional/mental capacity for me to vent about something medical/weight-related for a few minutes?"
I want to chat briefly about this text that I received from a friend last week: pic.twitter.com/cfwYx3tJQB

— Melissa A. Fabello, PhD (@fyeahmfabello) November 18, 2019
Oh. Wut.
Why does it look like this person manually selected from a number of possible subjects to vent about and ultimately went with 'medical/weight-related'? Is that a specific category?
And who asks their friends if they have the "emotional and/or mental capacity" to deal with their sh*t right now?
Work wives just… assume you have capacity. Post continues below.