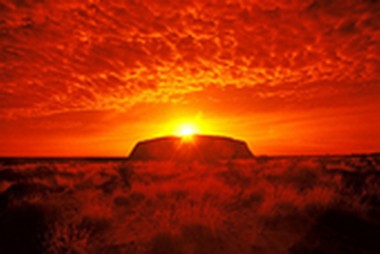 I'm 24, I've been with my boyfriend for two and a half years. And last weekend we went for a weekend away to Uluru.
With the ambiance of this gorgeous setting surrounding us, we got engaged. It was magical.
We were sitting at the base of the giant heart of Australia. The sun was setting and the full moon rising. The Darwin Symphony Orchestra was about to play, getting ready to fill the beautiful vastness of landscape with classical sounds of passion and joy.
I could not have picked a better, more suited place to declare our love for one another and agree to spend a lifetime together.  We couldn't have found ourselves in a place that was more earthy and breathtakingly beautiful at the same time, where the beauty and rawness was its appeal.
Now, when I said I couldn't have picked a better place, I meant it. And this, is where we have found, we have been losing people in our story. Steady yourselves for the next part. Are you ready? Breathe in. Okay, here it goes.
I proposed.
Yes, before you go and re-read the first sentence to see if you've got me pegged, yes, it was me, the female counterpart of the relationship.
Now to be fair, I've found my progressive friends, and anyone who knows me well enough has been simply elated to hear this. Others, however, (a good 50-70% of people we have told) have baulked a little at this part of the story. Some have even asked "why would you?" I've been told by a friend that such reactions were "to be expected". I've had many others tell me that it was a shame that he didn't have a ring to give to me.