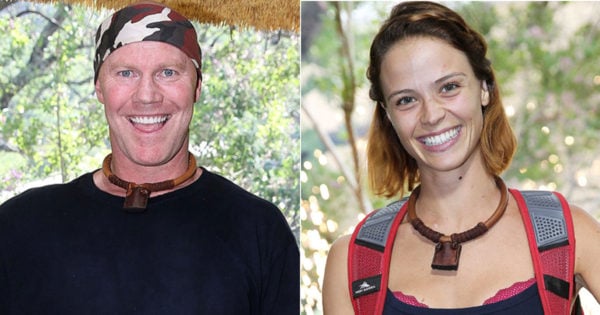 Former Hi-5 star Lauren Brant and AFL legend Barry Hall made headlines earlier last month, when they confirmed they were very much an item after appearing together on the first season of I'm A Celebrity…Get Me Out Of Here.
Now, as the country awaits the arrival of the Channel 10 reality show's third season, hosts Julia Morris and Dr. Chris Brown admit they could see the chemistry all along.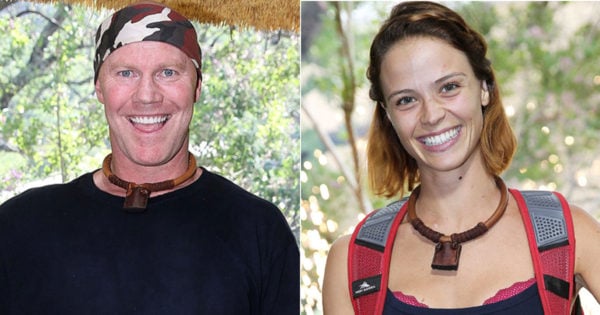 "It was nothing untoward, but we could definitely see the [connection] between them for sure!" Julia Morris tells Mamamia.
"There was one day in particular, when Lauren was shaving Barry's head...they were down in a little creek...He was asking her about her partner at the time and she didn't speak much about the partner but she was talking about the idea of love and what you expect from a relationship.
"There was just this really nice chemistry between them."