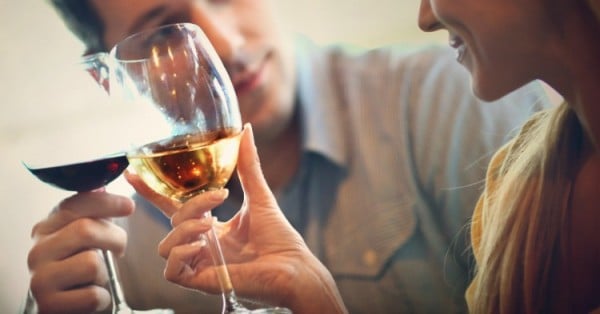 I have a question for the twenty-something single, smart and successful men out there: WHERE THE BLOODY HELL ARE YOU?
I know where the women are.
It's Sunday afternoon and they're sitting in my living room sipping cups of tea. Six girls. All single. I look around at my friends and I can't help but wonder why they don't have partners. Every one of them is amazing. They're talented and interesting and funny, not to mention absolutely gorgeous. They've got their shit together; they have jobs, pay rent and do their laundry. They even enjoy a boogie on the dance floor or a game of Monopoly every once and a while.
So why aren't men breaking down the door for the chance to date them?
Of the girls sitting around the room, two have recently got out of long-term relationships and one has a history of intermittent relationships that rarely last longer than her menstrual cycle. Then there are the few girls around me, cradling their cups of tea, who have been single for a while. And when I say a while, I mean forever. They've never had boyfriends. The extent of their dating experiences are varied; there have been pashes, dates, courtings and flings. Some have had lots of sex. Some have had no sex at all. But all have blank spaces on their "relationship" CVs.
Watch below to find out what single girls are tired of hearing (post continues after video).
Sound hard to believe? You'd be surprised.
Popular culture would tell you otherwise; that young women in today's society are having sex and lots of it, be it in relationships or more casual settings. But the reality of young people and their sexual escapades – at least the ones that I associate with – is far from what's portrayed in episode of Gossip Girl.
And I should know. I've only ever had one "boyfriend" and I've had lunches that have lasted longer than our so-called relationship. It was brief, to say the least. So if there is a club for the 20-somethings who have never been in a relationship (or who have only been in very tiny relationships), I'll gladly put my hand up. We can sing Beyoncé's 'All the Single Ladies' and talk about the stigma that comes with having no ring on it – or even coming close.
Let's start with my friend Steph*. She's 27, never had a boyfriend and has only dated a handful of times. When I asked Steph to talk to me about her 27-and-still-single-status, she was a little hesitant. "I have to justify why I'm single to my family every time I see them, do I have to give a reason to the rest of the world too?"