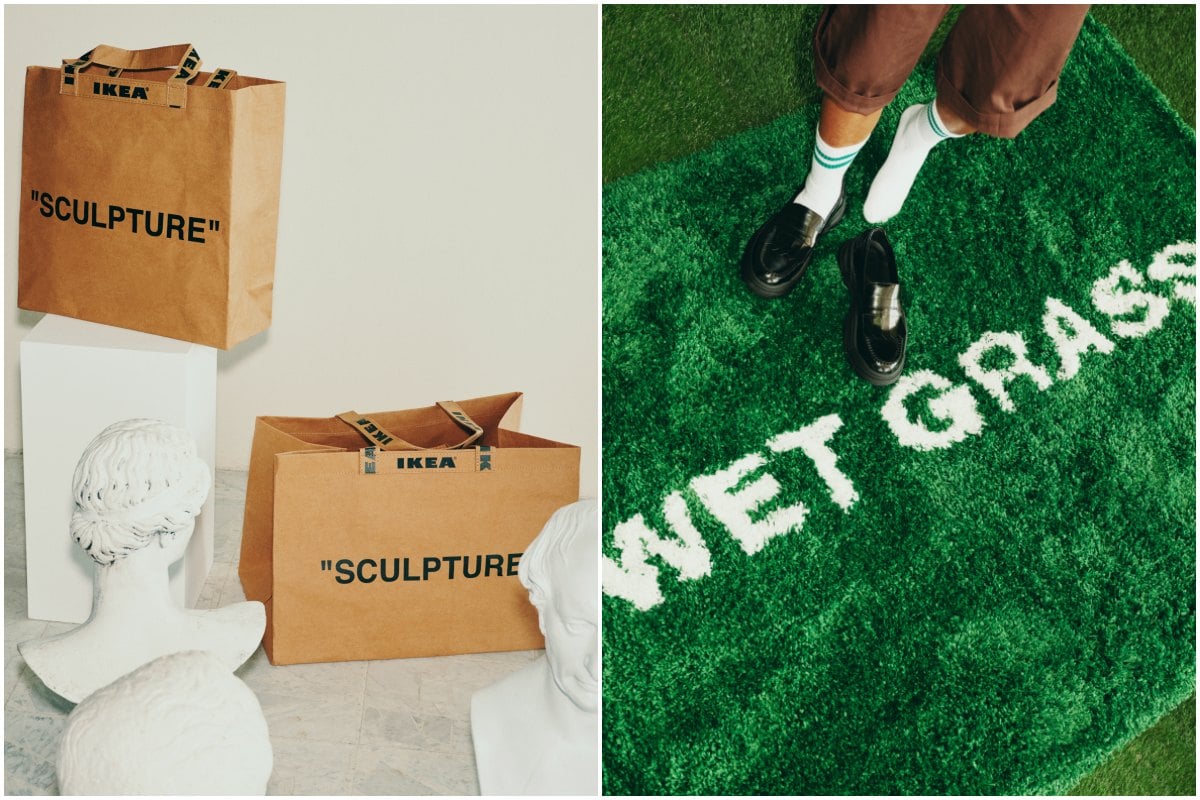 If you've ever wanted to drop $299 on a green rug with "WET GRASS," then boy do we have great news for you.
Ikea's latest collection sees the homewares giant collaborate with Virgil Abloh, who's currently one of the biggest names in fashion. The 38-year-old designer is the artistic director of menswear at Louis Vuitton, and is the CEO of Off-White, an irony-heavy, iconoclast, street-wear label loved by the likes of Kanye West, Bella Hadid, Justin Beiber, and Rihanna.
The 15-piece collection is set to drop November 7, but here's the thing. We're a little confused. Despite the immense buzz behind the brand, some of the products, like the huge Ikea shopping receipt rug, may just be a little too conceptual for us.
24 seconds worth of Ikea puns, which will make your life so much better. Post continues below.
For those of us who have lived in share houses, they're the kind of novelty things you buy while caught up in the heat of the moment. It's funny at the time, but then the joke begins to fade, and boy does it fade fast.
Here's what we mean…
$299 MARKERAD mirror
This mirror does so much more than show you that bit of spinach that's been stuck in your teeth since lunch. Featuring a crack in the left-hand corner, this mirror asks you to "challenge the purpose of everyday household items," by distorting and subverting whatever is in front of it.
Just don't go putting in any new cracks into the glass. You know what they say about bad luck and broken mirrors…