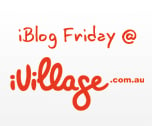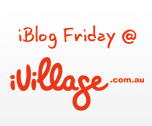 At iVillage we're passionate about supporting Australian bloggers. That's why we've created iBlog Friday.
It's a chance for bloggers to introduce their favourite post of the week to iVillage readers and for our community to read what Aussie writers are up to.
Here are the bloggers who have sent their submissions this week. Happy reading!
Brooke Osborne of The Lover List shares her thoughts on arguably the cutest haircut a person can get (particularly kids!) in her post The 'Pixie' hair cut.