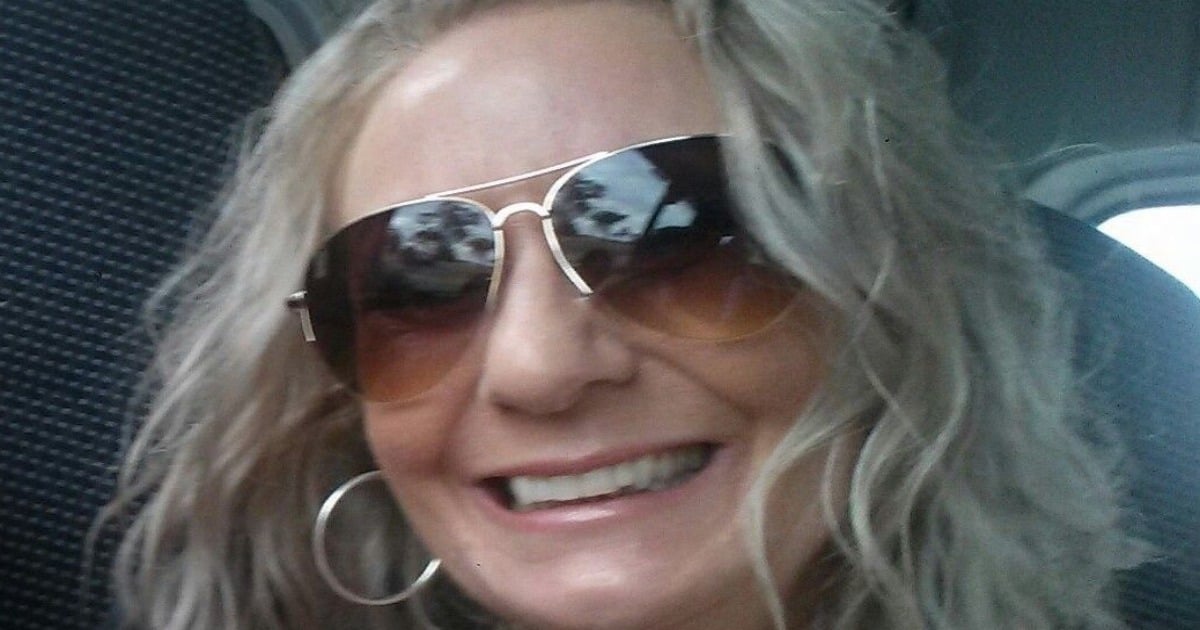 Niki Richardson never expected this.
"I saw myself in the mirror and nearly died. There was a blood in my hair and running down my neck."
When she went to a Victorian Skin Clinic to have 'erbium laser resurfacing' for facial scarring from allergies she expected some form of post treatment pain but not, as Ms Richardson describes it "atrocious pain."
In a post that has gone viral the 46-year-old mother took to social media to expose what she says is a "botched treatment."
She wrote on Facebook:
"This is the outcome of when I had laser treatment for scaring on my face. The treatment was performed in Mornington at Lumps & Bumps Skin Clinic. They shut down after 3 months and have relocated to Canberra. The business in question has removed my review and posts from their FB page, but I want to inform others of my now 10 week nightmare…. so please share. Thank you xx

Ms Richardson spoke to The Leader telling them she attended the Mornington clinic for a consultation on February 12.
"I saw advertisements for the new clinic and the price of laser treatment had always deterred me, but everything was half-price," she said.
Ms Richardson said the $1200 treatment was performed on February 28.
"She wanted me to use a skin bleaching cream twice a day for two weeks and another person there — I think a doctor — gave me a prescription for the painkiller inhalant Penthrox to use during the treatment," she said.
"(The therapist) told me to expect some redness, possibly a little bit of inflammation, and possibly some weeping — I personally interpreted that to look sunburnt, puffy, and a bit watery."
"It was extremely painful but I decided to clench my teeth and soldier on," she said. "I had metal covers over my eyes and then (the therapist) said 'you're a real bleeder — can you feel the blood running into your eyes?'.
"She continued on and I could feel I was going into shock … I was freezing cold and shaking."
Niki Richardson Via Facebook.
"She said, that's to be expected, I've just used a level of laser on you that's done under general anaesthetic. She said she could see my skin bouncing back and the results were going to be fabulous.
"Then at the end of the procedure she basically wiped the blood off my face, handed me a care pack with cleanser, toner and moisturiser, tapped me on the shoulder, said 'there you go' and see the receptionist.
"I saw myself in the mirror and nearly died. There was a blood in my hair and running down my neck."
Three days later she says she was in "atrocious pain", her eyes were swollen shut and and she was developing acne-like pustules.

She went public on her Facebook page after the clinic kept deleting reviews she put on their own Facebook page.
"It went viral and within 24 hours I had specialists and other people who have been to the clinic contacting me.
"This isn't about money. I just want her to stop disfiguring people's faces. I want to speak up for every single person who has suffered in this way."
Dr Sally Shaw, the medical director of Peninsula Skin Cancer Centre, who saw Ms Richardson reported the clinic to the Medical Board of Australia but they can't take action as the woman who performed the treatment isn't a doctor or nurse.
"This treatment takes off the whole top layer of the skin — it is extremely invasive," Dr Shaw told The Leader.
"Patients are unconscious when they use this treatment in hospitals and they need proper dressings and follow-up by doctors and nurses. They are not sent straight home.
"Nobody would do this outside a hospital. I rang the medical board but there's absolutely nothing we can do. A doctor or nurse would be struck off for doing this."

Just last week a beauty blogger went public after her laser treatment for a birthmark left her face so bruised and scarred that she couldn't leave the house.
The clinic yesterday responded to Ms Richardson's claims writing on their Facebook page:
"A false and ludicrous post has been shared over social media in attempts to defame Lumps & Bumps Skin Clinic. These posts have been orchestrated by one person with the intent to tarnish our reputation. The photos that this woman has shared look horrific to the everyday person however they demonstrate the normal healing process following such an aggressive treatment."