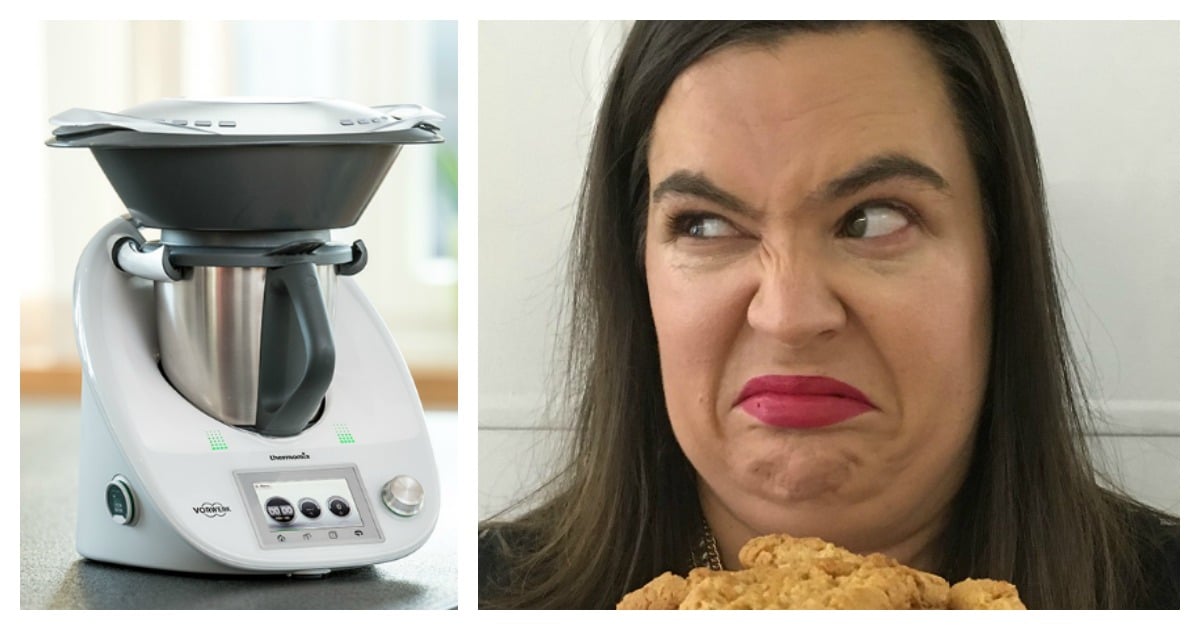 I have had a Thermomix for 72 hours.
And I no longer recognise myself.
I have joined a cult. I am one of those people now. If it were crack cocaine, this is the time you would stage an intervention.
I have brought cakes to work two, no three days in a row. (Colleagues very happy with this development, I might say.)
I'm reading food blogs. I never read food blogs. Previously, the extent of my food blogginess was looking for a potato salad recipe on Taste and staring wistfully at photos of Donna Hay hoping that by a process of osmosis I too could style elegant food on clean white crockery while wearing effortless linen shifts.
But as I write this, I am planning my night with infinite precision so that I can turn out a child friendly chicken casserole and caramelised apple cake to bring to the office tomorrow.
Even Bachelor Tim loves a freakin' Thermomix, guys. Post continues after video…
I know my TMX (yep, we have our own lingo and I'm TOTALLY across it) I know my TM5 recipes from my TM31 and can convert between the two with limited internet assistance.