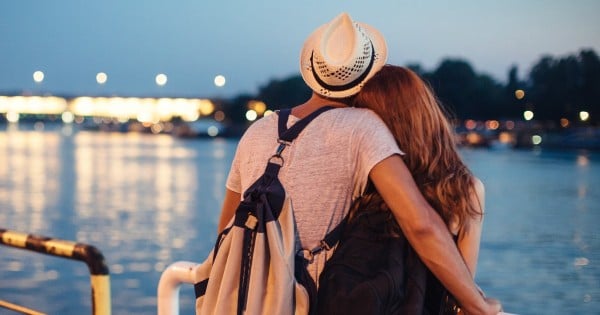 I married the most amazing man. Really, I did. From the moment we met, I knew how fortunate I was that someone like this had come into my life.
He was kind, supportive, honest, friendly to everyone and so much fun to be around. He could make me laugh like no one else in this world, and I admired his work ethic, even when it took him away from me for days at a time.
When he proposed, it was a no-brainer. Yes, yes, yes … I knew I wanted to spend the rest of my life with this man. He promised to love me, protect me, take care of me. And I believed him.
We agreed pretty early on that divorce would not be an option for us. My parents – while they had their fair share of problems – had been together my whole life, so I had no idea what divorce was. And I never wanted to find out. His parents had divorced when he was very young. It was a bitter divorce, and he felt the effects of it growing up, and he never wanted that for his children.
Over the years, we both renewed our promise to each other — that we were in this together, for the long haul, through good times and bad, no matter what.
We lost our first child, a son, to stillbirth in 2005. The stress and devastation of losing a child can easily tear a couple apart, but we actually grew even closer during this heartbreaking time. We each depended on the strength of the other to face and accept what had happened and heal.
Our bond was tested again in 2007 when I was diagnosed with thyroid cancer. He was my rock, my strength, as I went through treatment, and was there to celebrate with me when I was declared cancer-free.
We experienced the joy of the birth of our two daughters. I stood by him as he pursued his dream of becoming a nurse, and the day he graduated continues to be one of the proudest moments of my life.