We have a small group of people to thank for the modern rape kit: a Chicago police sergeant turned micro-analyst, a women's rights activist and sexual assault survivor, and Hugh Hefner.
Yes, the man behind the most well known men's magazines on the planet (the one that plastered naked women across its semi-gloss pages, the one that's often credited with laying the foundation for mainstream porn culture) is part of the reason thousands of violent sexual offenders are behind bars.
The kit itself was by design of a Chicago cop named Louis Vitullo.
The Vitullo Evidence Collection Kit, as it was known, contained cotton swabs and microscopic slides for collecting sperm, labelled envelopes and boxes for hair samples and material found under the victim's nails, a comb for public hair and bags for clothing.
It was first used in September, 1978, when a collection of 26 hospital emergency rooms in Cook County, Chicago, adopted it as part of the standard procedure for collecting evidence from sexual assault victims.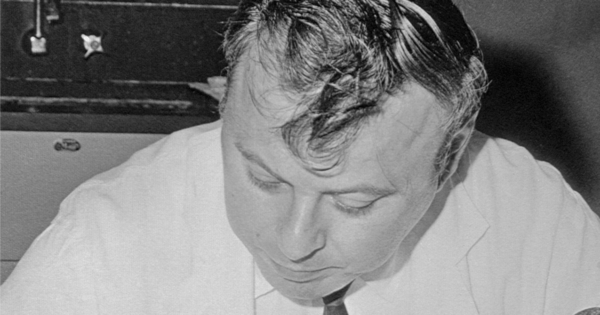 Yet while Vitullo's name was attached to the kit, there's another that deserves similar billing. Martha Goddard.
A sexual assault survivor and victim's advocate, it was Goddard who incorporated the Citizens Committee for Victim Assistance, who spent up to 16 hours a day speaking with states attorneys, prosecutors, scholars, judges and politicians, visiting hospitals and cold-calling law enforcement to poll them about how they were presently handling rape cases.
"They said 'Marty, we don't get evidence,'" Goddard told the OVC Oral History Project. "Sometimes people try and they take two slides with swabs from say the vagina or the mouth and or the rectum. They put it on the slides. They make the slides. They rubber band 'em together in there face to face. So there goes that. It's worthless. It's just absolutely worthless."
Her research also revealed their was no capacity to collect hair or fingernail scrapings, and that they would simply cut off the victims clothes.
"And if you don't have replacement clothes and you're going to take the patient's underwear and jewellery and shoes and nylons and slip and their dress and their coat in the winter in Chicago - that's what happened - and put 'em in bags, turn 'em over to the crime lab, well excuse me," Goddard said, "but what is she supposed to go home in?"