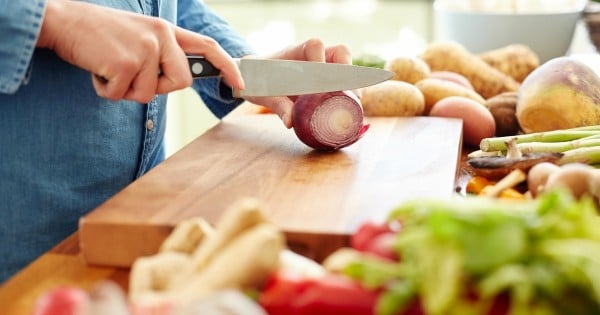 Whenever we're busy and stressed, the first things to be sacrificed from our routines are the two things that would actually help us feel better – healthy eating and regular exercise.
After an intense day at work with overtime coming out the wazoo, the couch is far preferable to the kettlebell. And while you're ferrying the kids between school, soccer practice and clarinet lessons, a glass of red is looking far more appealing than a green smoothie.
Trying to achieve that elusive work/life balance seems impossible most days but we're here to assure you, it doesn't have to be.
Here are eight realistic, simple and effective ways that we can all be a bit healthier, even if we're really busy.
1. Prepare your meals in advance.
Lord knows this advice has been suggested to death but it really is the most effective way to ensure you are consistently eating well. Take a one-hour break out of your Sunday Netflix schedule to roast some vegetables, boil some rice and bake some pesto-marinated chicken breasts.
Outlander will be there when you get back, we promise. If you need more culinary inspiration the Queensland Government's Healthier. Happier. website has a range of simple, quick, healthy and delicious recipes for breakfast, lunch, dinner and yes, even dessert.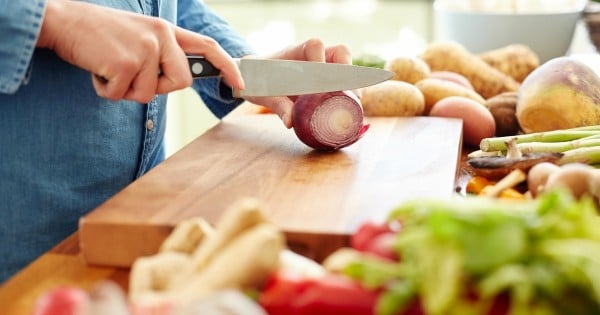 Take a one-hour break out of your Sunday Netflix schedule to prepare some meals. Image: iStock.
2. Invest in a slow cooker.
If you want to eat healthily with minimal time and effort, having a slow cooker in your repertoire is essential. With a large but economical cut of lamb, pork or beef and a selection of vegetables and spices you'll have lunch and dinner options for a week. Just find a simple recipe, bung all your ingredients in the slow cooker on a low heat before heading to work and it'll be done by the time you're home.
3. Turn your next meeting into a walk and talk.
If it doesn't require a PowerPoint presentation and a laser pointer, take your next meeting outside. Instead of attempting to keep your eyes pried open while cooped up in a stuffy boardroom, ask your co-workers to take a lap around the block or a stroll to a local park to hash out your ideas.