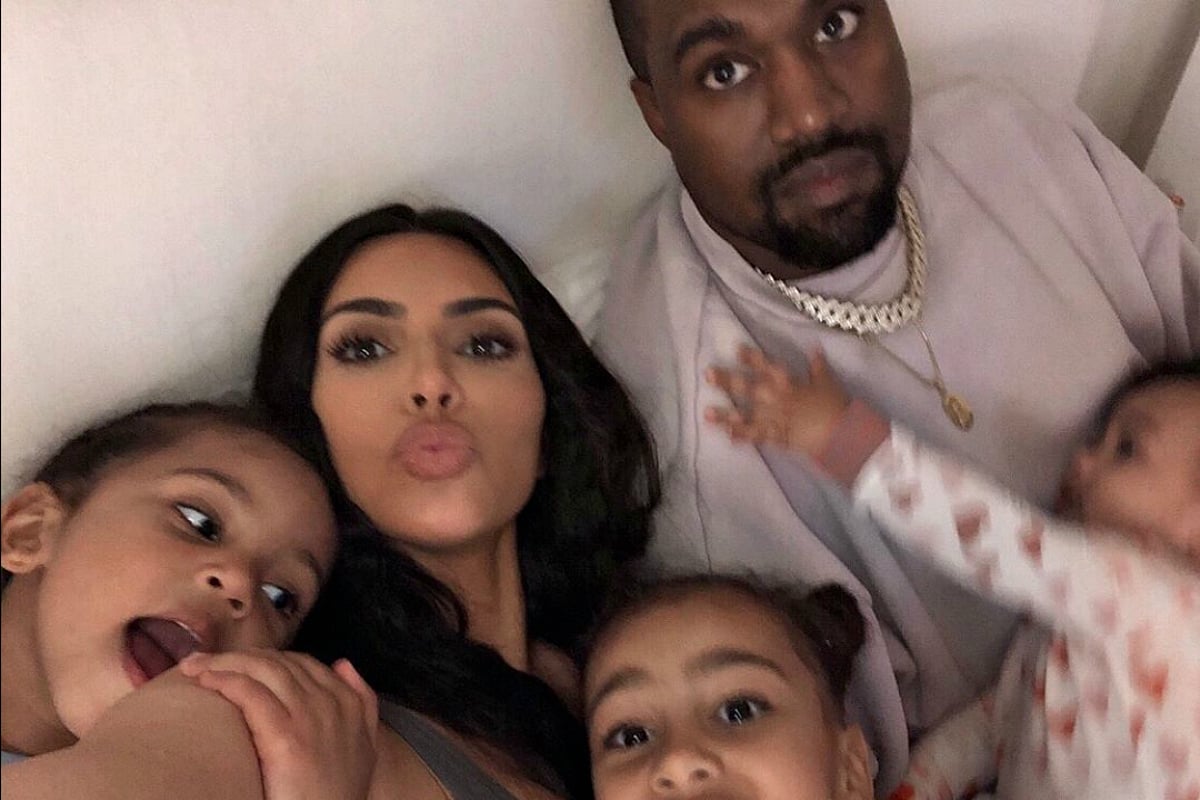 We'll admit it. We weren't expecting this. First there was North, then Saint, then Chicago, and now Kim Kardashian and Kanye West have named their fourth child: Psalm.
Psalm West.
Talk about kicking it Old Testament. (Sorry…)
Clearly Kimye's fans weren't expecting the name either, because Google searches for 'how to pronounce psalm' spiked more than 4300 per cent within 10 minutes of the couple announcing the name via Instagram this morning.
View this post on Instagram