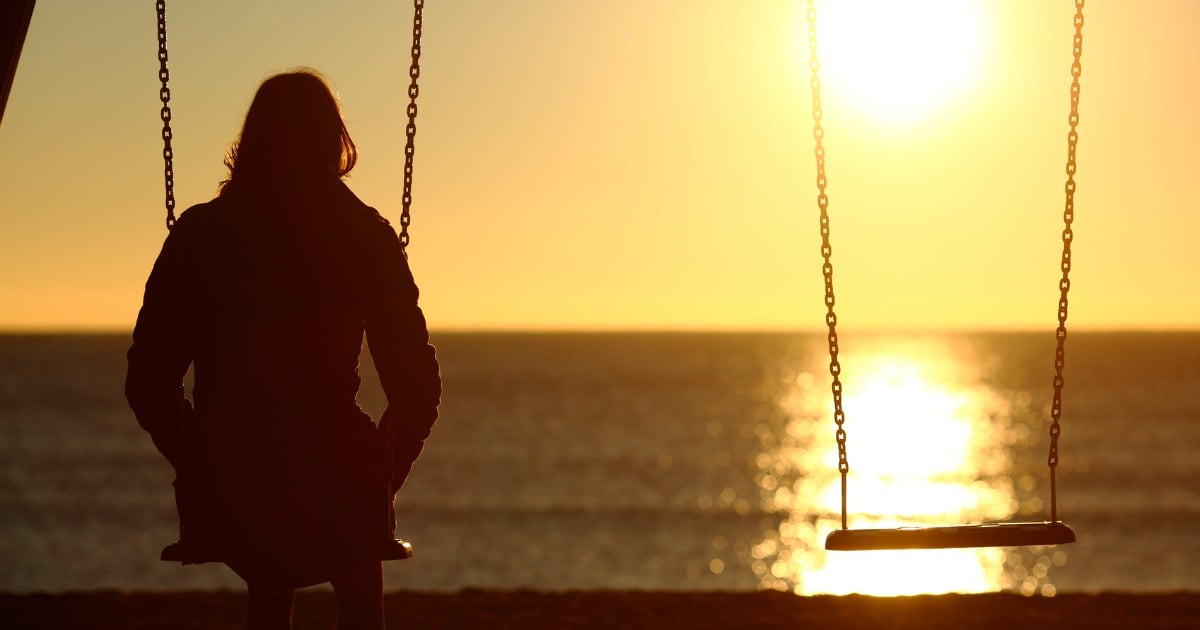 After losing my husband to cancer this year, I'm travelling a path alone that's hard to explain to others what I'm experiencing and how I truly feel. Naturally, people often ask how I am going and inevitably, well intentioned advice is given that's not helpful and at times can stir up feelings of anger.
We had a lot of support after my husband's death, visits, phone calls, flowers, meals, cards. We also had lots of offers of help which was great. But my advice would be that if you offer help, make sure you mean it. Don't offer and then expect the grieving widow to comfortably phone you up and ask you to come over and mow the lawns. The people I've most appreciated are those who were proactive. They didn't offer help, never to been seen again, but have turned up on my doorstep saying: "What can I do for you today?" Or I've had friends make phone calls on my behalf and arrange people to help me around the house. So my advice is, be proactive, don't disappear and don't ask too many questions.
I am thankful however for my friends and family at this time. Still, it can't make up for the sudden changes you need to deal with on a daily basis, navigating life suddenly as a solo person, privately carrying shock and grief as life goes on.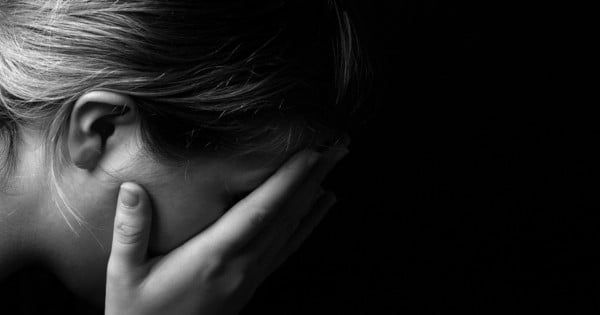 My favourite people to talk to since my husband's passing has been the team from Eastern Palliative Care (EPC) in Melbourne who were close to us during my husband's cancer battle. I still have visits from our social worker and keep in touch with the nurse who was with us all day during my husband's passing in our home. Within these conversations I can say anything I feel and know I am heard and not judged. They're well trained after all.
According to EPC, one of the problems in a western society is that grief and death are not openly discussed and this can give rise to many mis-conceptions as to the way people should grieve or what grief 'looks like'. The fact is, there is no set formula or 'right' or 'wrong' way to grieve and there is no timeline for recovery.
Knowing how to help a friend in grief may not be easy but more often than not, the less you say the better. EPC has provided Mamamia a list of some of the most common things people say to someone who has lost a loved-one that are not at all helpful but rather, hurt the feelings of the person grieving and can leave them more confused. EPC Family Support Worker Carly Katz says that people suffering grief have often told her that they don't know what they would like to hear from others but do know what is unhelpful and that such comments make them feel that their grief is being 'diminished'.
Robin Bailey tragically lost her husband in 2014. Post continues after video.
"You're back at work so you must be doing well"
Don't say this because you probably don't really know how someone is doing and the person grieving won't take too kindly to you making that call about them. Going back to work is not an indication of anything in particular. Returning to work is something that helps me keep busy and lucky for me I enjoy my work environment. No one sees the tears I wipe away before I get out of the car or the rough nights sleep I had the night before so saying this only makes a person feel their experience is trivialised.
"I know how you feel; when my father/mother died, I …"
This is not at all helpful because you don't know how the person grieving feels right now and saying this will only make them feel you are not listening to them. Listen to your friend and refrain from telling stories about you. Especially don't tell stories about so and so who died or so and so's friend who went into palliative care etc …
"In time you'll feel normal again"
What's normal? Is it so bad to learn to live with grief? This is not what a person in grief is needing to hear and they won't believe you anyway. The person grieving is not worried about their grief like you might be but they are missing the person and may be confused about things - and that's normal.
"He is in a better place now"
Really? How do you know? This is one of the most tempting things to say to a person suffering grief in an attempt to make them feel better. Strangely it doesn't. My husband was happy here on earth and didn't want to go anywhere, I'd rather he was here. I can guarantee you, saying this doesn't help people with the pain of their loss.
"At least you knew he was dying so had time to say goodbye"
OMG never say this. Death is a peculiar and terrifying reality to face and people rarely get to say goodbye because it's so hard to talk about. And most people are striving to live anyway. There's no such thing as a right way to prepare for death.
"It might be time to take off your wedding ring"
Why? Do you think I'm ready for the world of on-line singles websites and dating apps? Not wearing a ring on my wedding finger feels weird and unusual and I feel better when I wear it. I was married for 28 years after all. Remember, it is not helpful to tell people to move on after losing a loved one. Grief doesn't have a timeline and is different for each person.
"You should …"
Best not to go there, EVER. There are no fixed rules for grieving and each person needs to be supported with what they need to do for themselves and this may change as time passes.
"What will you do with his/her clothes"
I can't explain why these kind of questions are upsetting. Even though it might feel the most natural question, these questions feel personal and invasive. It's okay to ask your friend how they are going and they'll let you know what they want to talk about. And yes, you can talk about the person who died and mention their name.
"Don't talk about his/her final days it will make you feel worse …. remember the good times"
Thanks but I'll talk about whatever I want. I actually feel better when I talk about the hard things we went through, including the suffering. You're not a professional counsellor so don't advise what's okay and not okay to think about. On the other hand, some people might not want to talk at all and that's okay too. The main thing to remember is that there are no 'shoulds', people's needs are different and each person's experience of grief is unique and shouldn't be compared to others.
If you feel that your friend or family member's behaviour is harmful to themselves or others, you can contact GriefLine Community & Family Services.