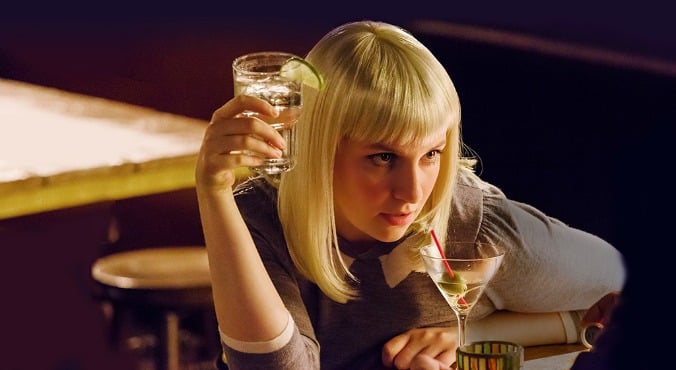 Image: HBO
Every day 15 Australians die from alcohol related illnesses and another 430 are hospitalised. That was the shocking verdict of  a study jointly commissioned by Victoria Health, Turning Point Alcohol and Drug Centre and the Foundation for Alcohol Research and Education.  
As Dr Michael Thorn from the Foundation for Alcohol Research told the ABC, this number of deaths exceeds the nation's road toll by four times.
Here, Georgia Foster – the author and clinical hypnotherapist behind the Drink Less Mind program, shares five easy strategies for managing how much you drink.

Women are now the biggest demographic likely to drink to excess, and you'd be surprised to know that most of this drinking doesn't happen on a big night out.
If you're anything like I used to be, you reward yourself with a glass of wine after a long day at work or looking after the kids. This can easily turn into half a bottle before the night is out. But as I discovered, this type of drinking "to unwind" can quickly become a problem. I needed to work out the psychological reasons behind why I was drinking in order to regain control of my habit.
Let's be honest – no one wants to live in an alcohol-free world. But it's about managing your alcohol, as opposed to letting it manage you. It's about not using alcohol as escapism from day-to-day problems.
There are some key indicators to help determine if you are drinking too much:
You might be drinking too much if…
1. You find yourself "sneaky drinking", perhaps because you have the "Alcohol Police" on your back commenting on how much you've had. Ironically, the anxiety caused by hiding your intake can make you drink even more.
2. You suffer from memory loss – and I don't just mean after the office Christmas party once a year. If you're constantly losing your wallet and house keys, or not remembering how you got home, you're probably hitting the after-work wine too hard. Memory loss is a sure sign that you're consuming too much alcohol for your brain and body to handle.
3. You realise that you haven't had an alcohol free day in years apart from the night before a major operation. This is a sign you need to think about having a few nights off from the booze a week. The more you dread a night without drinking, the more likely it is you're using alcohol as a coping mechanism, and that's not healthy.