If you're looking for advice about options surrounding fertility, pregnancy or counselling, always consult your doctor.
Finding a partner that you AND your kids love can be a tough task.
Dating can be difficult. Dating as a divorced mum can be even more difficult. Finding a partner that you love and who is also a good fit for your kids is a big job and easier said than done. So, what actually makes for a good stepdad? Here are the top 10 qualities of successful stepfathers that we think you should look out for:
1. They don't force love.
Good stepdads understand that no matter how kind, nice and completely awesome they happen to be your kids did not choose them – you did. It's tempting in stepfamilies for the adults to want the kids, step-siblings and stepparents to all love each other. But, successful stepdads know you can't require relative strangers, who did not choose each other, to love each other and they don't have any expectations that this will happen.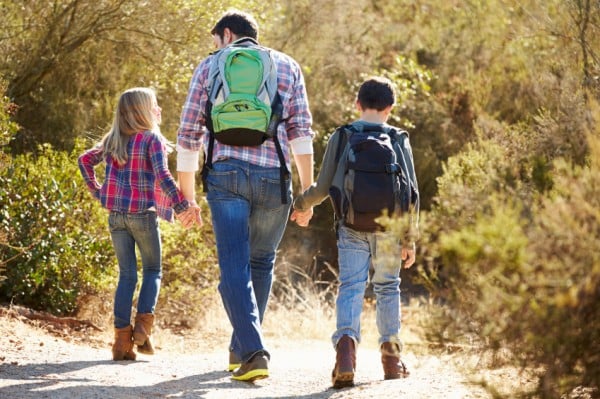 2. They enjoy the back seat.
Research (lots and lots of research) shows that part of being a successful stepfather is being willing to take a back seat with respect to discipline. Over time and depending on the age of your children, you may begin to share the discipline load. However in the beginning, successful stepdads accept that you, as mum, need to remain the primary disciplinarian of your children.
3. They don't feel the need to compete.
Smart stepdads are willing to actively support their stepkid's relationships with their biological father. They accept his role in your kid's lives. This is an area where actions speak louder than words. Successful stepfathers make it a priority to facilitate a respectful and civil relationship with your ex and to always promote him positively to your kids.
4. They are kind and firm.
Children do best with authoritative parenting. The type of parenting that is 'kind and firm'. In fact, 'kind and firm' parenting has been shown to be a major factor in helping children adjust to things like divorce and remarriage. Finding a partner who already has this type of parenting style before you meet them is a big bonus in the stepdad department.