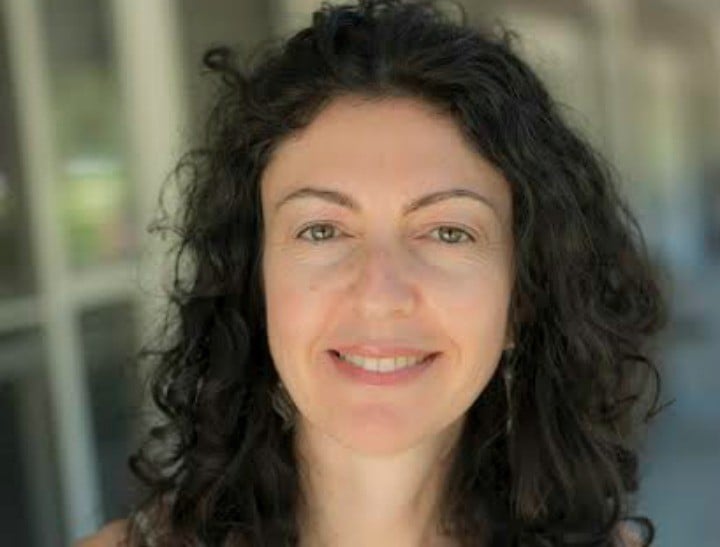 On the rare occasion I now have a sleepless night, I reflect in awe on the five years I lived as a chronic insomniac. How did I do it? How the hell did I function? Not very well to be honest. They don't torture prisoners with sleep deprivation for no reason; it is punishment of the highest level.
There is nothing fun about not sleeping. There are no happy memories of childhood years gone by when we would have slumber parties and voluntarily stay up all night whispering secrets to our besties while chomping on chocolate bars and lollies.
Insomnia for me was a symptom of my Chronic Fatigue Syndrome (CFS). Ironically, people often relate CFS to an illness of constantly sleeping. Mine couldn't have been further enough from that definition. What most don't realise is that fatigue doesn't necessarily mean sleepiness. Fatigue can often lead to alertness; a false type of alertness. When you are so energy depleted, your body shifts to adrenalin mode, which is all about alertness and feeling 'wired'. When you are 'wired' the last thing your body can do is shut down and swiftly change gears to rest mode.
The truth is a large majority of us live in adrenalin mode – and it's probably one of the greatest spoilers of a good night sleep. Whatever the cause, be it work overload, drug and stimulant intake, anxiety, illness or a constant barrage of social media and smart phone beeps, tones, rings and feeds, it is wreaking havoc with our sleep and our wellbeing. Mine was further exacerbated by a case of tinnitus; when you have a constant buzzing sound in your ears, the hyper alertness of your body reaches a completely new plane.
For a long time my only mission in life was to sleep; to place my head on the pillow, close my eyes and disappear into slumberland. To do anything, but lie awake staring at the ceiling, ruminating, worrying, and sitting at the kitchen table at 1am, 3am, 5am…
I tried every sleep remedy known to man. I went to a sleep doctor; I took conventional sleeping pills; I tried acupuncture, hypnotherapy, and kinesiology; I chanted mantras; I purchased any sleep meditation CD I could find.
Like Debrief Daily on Facebook
I listened to classical music; I counted sheep; I prayed; I sipped hot milk or chamomile tea prior to bed; I shared syringes of melatonin with a friend like junkies share smack; I tested every vitamin, mineral and herbal supplement that came with the wording 'may assist sleep'.
I had strategies to get through life. One year on my birthday, in order to know I would be OK for a small gathering I was having, I ensured I didn't take any 'sleep support' for a few nights and then knocked myself out with a Stilnox sleeping pill - just to enjoy my own birthday party!
Yet my body was so damn clever. Even when some of these worked for a while, it found a way to switch the alert button back on. My longest stint was on the melatonin syringes; that lasted nearly six blissful months, until my body obviously uncovered its weak link too.
I cured my insomnia by default. It was a move from Melbourne to the hills of Byron Bay that finally toppled it for me. Within one month of closing my eyes under the light of the moon, and opening them to the sunrise in the most easterly point of Australia, I began to sleep soundly once more.
The change I ended up making was quite drastic, but I wasn't just dealing with insomnia - I was also fighting for my life. Although I didn't move to get my sleep back, the move brought it back.
This doesn't mean you have to pack up home and shift to Byron Bay to ditch the insomniac pattern. It's what happened to me when I got here that restored my health, vitality - and sleep. Although probably a tad easier in the sereneness of the country, it can, and has, been achieved anywhere.
In my experience there were three things key to kicking the insomnia habit for good.
Firstly, I stopped the insomnia curing project!
Sounds ironic, but perhaps the biggest mistake in my sleep-goal project was the focus on sleep. I discovered if you do activities specifically around beating the problem, it raises the stakes and only feeds the anxiety and expectations around getting a good night of zzz's. I now do nothing specific to sleep; rather I do things all day that pave the way for sleep.
Secondly, I started following the natural cycle of the day.
We have light and dark for a reason. We don't have a dark night to extend the day with artificial light and we don't have daylight to lie in bed tucked up under blankets, snoozing. As a society we've reversed this cycle and sometimes believe life begins once the stars are out and shining. Do you notice how young children get up early? Follow them, they know the drill!
Contrary to popular sleep philosophy, I don't sleep in a darkened room; I actually sleep in a room with no blinds. I haven't used an alarm clock since I moved to Byron Bay and hope that I never need to again. There is nothing quite like rising to the sun to naturally activate and restore your sleep hormones. I know this isn't always possible, but whenever you can, aim to make the first light you see each day 'natural' and not artificial. I also always try and stop - even for a few minutes - at both sunrise and sunset to acknowledge the shifting patterns of the day.