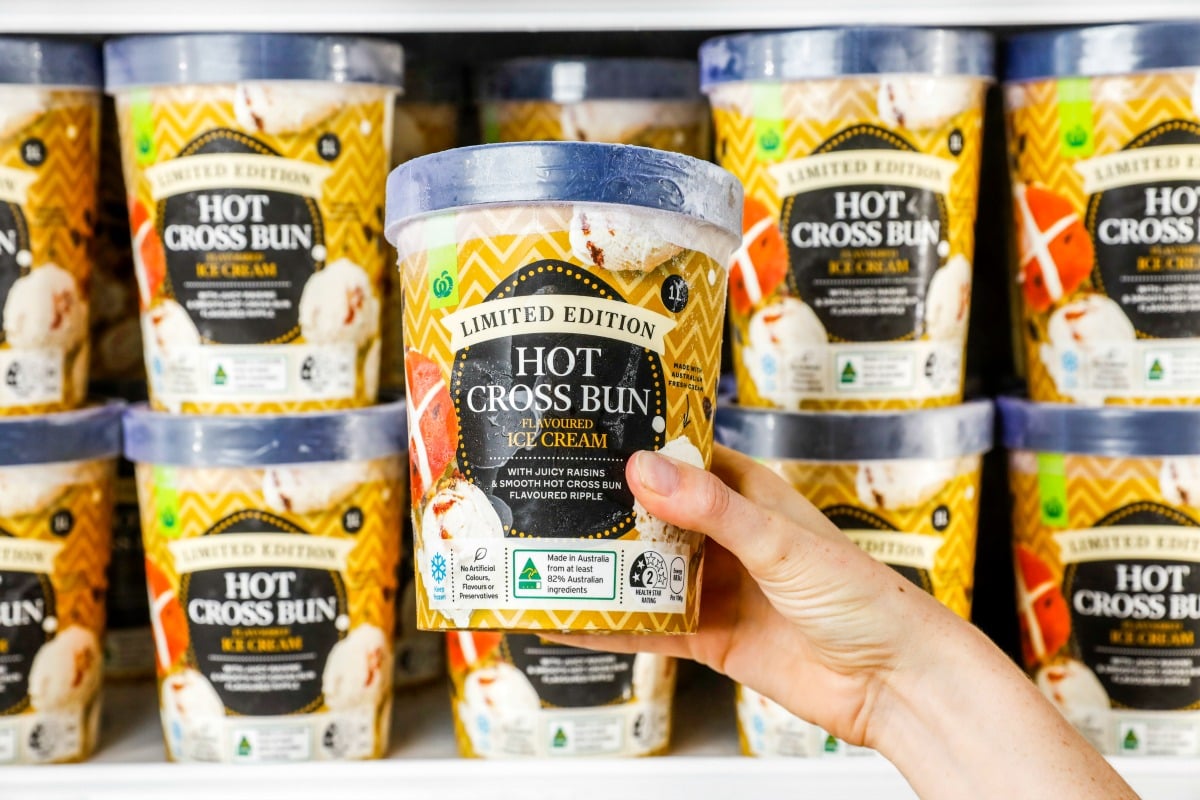 The Christmas decorations are only just beginning to be taken down, but it seems some people are already thinking ahead to Easter.
To the absolute disbelief of many, hot cross buns appeared on supermarket shelves as early as Boxing Day morning.
Yep, even before New Year's Eve, the shelves were stocked with piles upon piles of hot cross buns.
And now, to go with their ever-growing variety of hot cross buns, Woolworths has announced the launch of a limited edition hot cross bun flavoured ice cream.
The new ice cream, complete with raisins, Australian cream and a hot cross bun flavour ripple, will be available in Australian Woolworths supermarkets up until Easter for $4.70.
Look, we know what you're thinking – Easter is FOUR MONTHS AWAY.
But there's no denying that the people love their hot cross buns.
OMG i cant believe they are selling them this early *puts 2 packets into trolley

— Andrew Smith (@Frec69) December 26, 2018