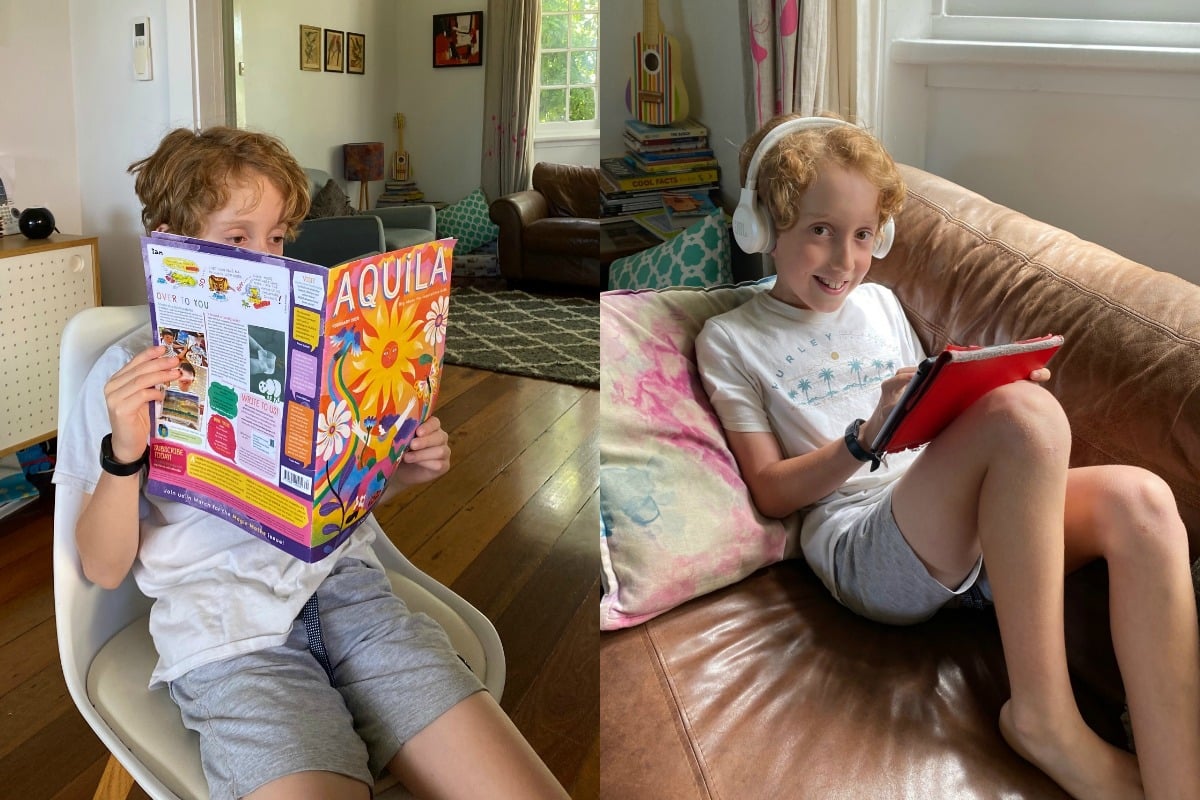 Home-schooling my nine-year-old Toby was not on my wish list for 2020 but then I'm sure it wasn't for him either.
As Toby is at home today (and may be for many weeks ahead) we researched a bunch of activities to keep him entertained and us both from going stir-crazy.
We looked at podcasts, TV shows and online games and while Toby insisted they must all be fun, I persuaded him that some had to be vaguely educational.
Watch: Things Mums never hear. Post continues below.
Here is a list of our top 11 and our occasionally differing reviews:
1. PODCAST: 'That's Incredible'
A series of podcast episodes, each covering a different topic lasting around 20 minutes and hosted by Andrew Daddo.
Toby listened to the 'Sport' episode which he found, "interesting, exciting and weird." He liked telling me the 'sporty facts' read out by kids, including the one about the 43-hour cricket match that took place in 1939.
He was happy to sit and listen and I am just as happy to let him sample another episode again soon.
Listen to That's Incredible, Mamamia's podcast for parents, kids and teachers. It's packed with fun facts and amazing stories about the world around us. Post continues below. 
Toby rating: 4.5/5
Mum rating: 5/5
2. VIRTUAL MUSEUM TOUR: Musée d'Orsay, Paris
As no one can leave Australia at the moment, there is something rather magical about taking a virtual tour of this beautiful Parisian museum from your own living room.
This activity might have been more something for Toby and I to do together, but I especially enjoyed finding out more about the history of the Musée D'Orsay building and seeing famous artworks by Vincent Van Gogh in Google's 'street view' mode.
There are heaps of other global museums to virtually check out via Google's Art and Culture hub, so this gives us plenty of options for future home school days.