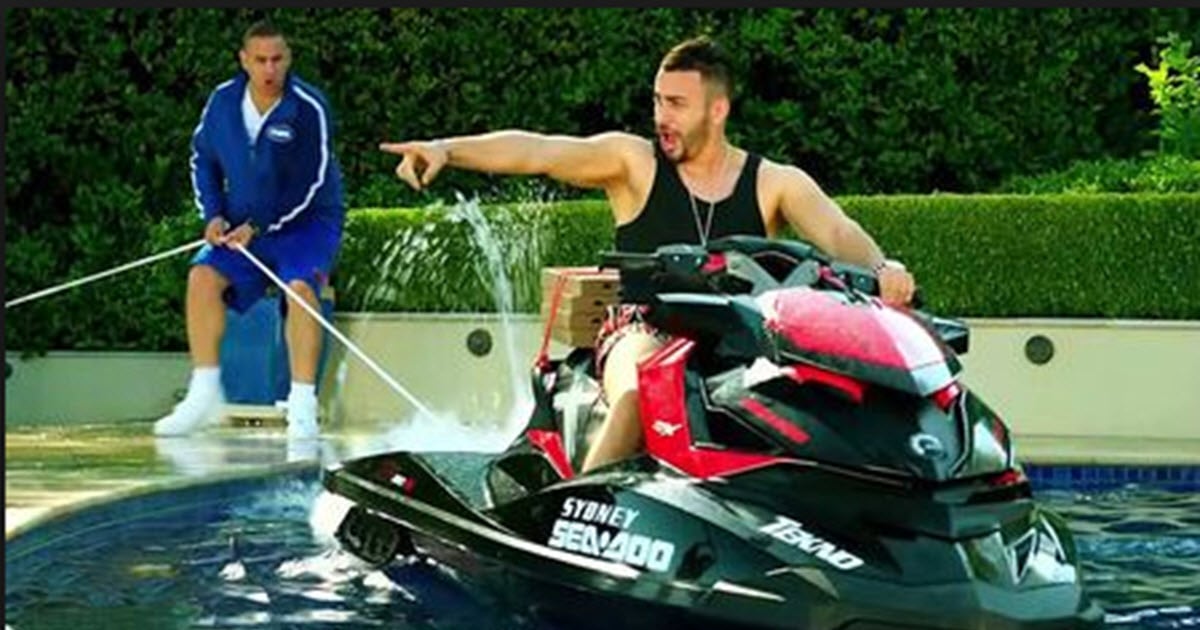 Did you watch Channel Nine's Here Come The Habibs last week?  Will you watch it again tonight?
You racist, you.
At least, that's what a large section of Australia had already decided about Habibs before it even screened last Tuesday night.
A prime-time, commercial comedy show with a multi-cultural cast that deals with racial stereotypes? Waaaaay too dangerous.
Petitions were started, hair was set alight and the creators and director were called upon to justify themselves at every turn.
But then it aired. And a lot of people watched it. More than a million, in fact. And nothing terrible happened, other than a few jokes falling a little flat.
Rosie Waterland has feels about Here Come The Habibs. And so she and Sarah-Jane Collins decided to take it on in on mamamia's TV podcast, The Binge. Things get kind of… honest.
The Habibs is the story of a western Sydney (read: battlers) Australian-Lebanese family who win Lotto and move to a big mansion in a swanky part of town. The neighbours are unimpressed and suspicious. Hilarity ensues (well, not if you ask Rosie).
As SJ rightly points out on The Binge, it's basically The Beverly Hillbillies, Oz-style.
But is it offensive?
Rosie and SJ talk to Lebanese blogger Amne Alrifai about her thoughts on The Habibs, and, far from feeling like the sky might fall now there are Lebanese jokes in prime time, she thought there was plenty of positive things to say about the show.