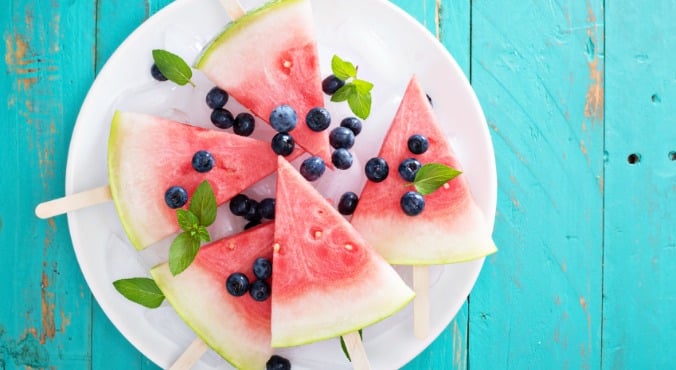 Image: iStock. 
With plenty of big nights and skipped training sessions to make up over the the summer months, you may be tempted to seek out an expensive 'detox' program that promises the world when it comes to weight loss, and leaves you eating very little.
Before you go and waste your hard earned dollars on an expensive mix of pills and potions, you will be pleased to hear that it is easy to give your diet an overhaul, simply by focusing on nutrient rich foods thatwill help to get your body fighting fit in no time. Here are some of the best foods to reboot your body at this time of year, and foods you are likely to already have in your fridge at home.
Blueberries.
Any berries are fab but blueberries in particular are packed full of antioxidants, Vitamin C, fibre whilst also being relatively low in calories and carbohydrates. Enjoy as a light snack in between meals; as a fibre boost to smoothies and juices or as a sweet treat after dinner with a little Greek yoghurt and seeds or nuts.